Which desktop will be the default for the next Debian release?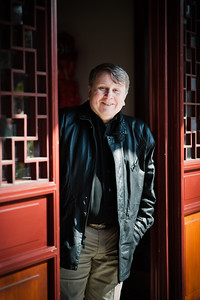 Off the Beat: Bruce Byfield's Blog
Nov 13, 2013 GMT
Announcing that Debian was considering defaulting to Xfce instead of GNOME, Joey Hess described the news as boring, apparently in the desperate hope that it wouldn't get major media coverage. But there was never any chance of that -- comparisons of desktop environments is always news, especially when they hint at the decline of a once-dominant project like GNOME
Hess did acknowledge that GNOME was becoming more usable, and the final decision won't be made until August 2014, when the freeze for Debian's next stable release is scheduled to start. However, he did list four criteria that will be used to make the decision, which makes irresistible the temptation to predict the decision in advance:
Accessibility
At first, GNOME would seem a clear winner with this criteria, because it has the most advanced accessibility tools in free software. Talk to anyone who needs accessibility tools, and they are almost certainly using GNOME, particularly the Orca screen reader.
However, Xfce has also been paying attention to accessibility recently, and runs GNOME apps as well as GNOME itself. Probably the advantage is still GNOME's, but in nine months, the gap will probably have narrowed.
Popularity Contest Results
Popularity Contest, better known as PopCon, tracks the Debian packages that users install. Should GNOME be installed more often than Xfce in coming months, or if one is obviously increasing popularity, the statistics would be hard evidence to base the decision on.
The trouble is, PopCon is voluntary. More security-conscious users are unlikely to install it, which could skew results. Moreover, given that Debian currently defaults to GNOME, you would naturally expect that it would be installed less often than Xfce. That would explain Why PopCon currently shows 50,000 GNOME installations and 16,000 of Xfce. Debian might handicap the default, or emphasize increases in installations over a certain period, but how to use PopCon's information is likely to be a matter of considerable debate.
Still, if you look elsewhere for popularity, Xfce would seem to have an edge. Although Linux Journal's Readers Choice Awards for 2012 showed GNOME at 22% of installed desktop environments, compared with Xfce's 12%, LinuxQuestions' Members Choice Awards for 2011 placed Xfce at 28% to GNOME's 19%, and, in 2012, at 26% to GNOME's 13%.
I judge the informed audience at LinuxQuestions to be a better approximation of Debian's PopCon participants. Therefore, I suggest that Xfce is likely to win any popularity contest.
User Interface Features
Hess specifies that GNOME 2 features, features for new users, and compatibility with mobile devices might be among those considered in making a decision.
Xfce bears a strong resemblance to GNOME2 when installed -- that is why it has benefited from the rise in desktop choices in the last few years. Modern GNOME can be transformed into something very close to GNOME2 with the right selection of extensions, but maintainers may not care to shoulder the extra effort of including the extensions and making sure that code changes have not disabled them.
Neither Xfce nor GNOME is aimed at new users in the sense that Unity is meant to be. However, GNOME's structure departs far more from the classic desktop structure, particularly in the replacement of the menu with the overview screen and the automatic placement of applications on virtual desktops. By contrast, Xfce is simpler and more likely to be familiar to those used to other classic desktops.
Neither desktop currently has a mobile version, although GNOME's structure is more suitable to a phone or a tablet.
Overall, Xfce has more of what Debian will be considering in UI features -- and, what's more, has them with a minimum of adjustments.
CD Space
The amount of space that Xfce and GNOME packages occupy is hard to calculate. GNOME does not appear to list minimal system requirements, and Debian installs both desktops using meta-packages -- pointers to a list of other packages that occupy little space by themselves. However, the recommended hard drive space for an Xfce installation is five gigabytes, while Fedora -- the major GNOME distribution -- recommends ten gigabytes for an installation.
Presumably, these figure include space for additional programs, and when compressed would be greatly reduced in size. However, assuming the ratio stays the same, I assume that even a minimal set of GNOME packages would take up considerably more space on the install CD than Xfce.
The new default desktop
Some commenters unfamiliar with Debian have suggested that the next version might ship with Unity, because of Debian's close relation to Ubuntu. This idea, though, seems unlikely, due to Unity's lack of resemblance to GNOME2 as well as its general popularity. It under-estimates, too, the resentment that many Debian veterans have towards Ubuntu.
Similarly, while Linux Mint's Mate and Cinnamon would seem to be solid choices, they do not seem to be under consideration. I suspect that the reason is not a reluctance to have Debian depend on another distribution so much as the fact that Xfce and GNOME are traditional upstream suppliers, and not hybrides of a classic distribution and upstream project.
At any rate, assuming that the choice remains between Xfce and GNOME, the odds are that the next Debian release will default to Xfce. Xfce not only fulfills the announced criteria more closely, but, in most cases, with less tinkering. Inertia alone might keep GNOME as the default, but I suspect something more will be needed in the next nine months in order for it to keep its position.
Still, feel free to ridicule my powers of prediction, especially if you are reading nine months after I am writing.
comments powered by

Disqus
---
Support Our Work
Linux Magazine content is made possible with support from readers like you. Please consider contributing when you've found an article to be beneficial.
---