Why are these still a thing in LibreOffice?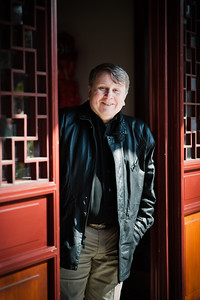 Off the Beat: Bruce Byfield's Blog
Feb 10, 2016 GMT
Don't get me wrong: LibreOffice is the premier office suite. I have just spent two and a half years preparing a book on LibreOffice, and I can appreciate it more than most people. I appreciate, too, how much LibreOffice has done to clean up the old OpenOffice.org code and interface. All the same, there are at least seven features whose revision, deletion, and, sometimes, proper documentation would make LibreOffice better yet.
For example:
1. The Alignment tab for paragraph styles includes several options for how to present the last line of a fully justified paragraph. The option is useful because the last line rarely occupies all the available space, which means that large spaces are left between characters or words. But why the options for a single word, or for centering the final line -- both of which only make the result even uglier? The only option that is needed is to make the last line left-aligned, which allows the last line to display without descending into ugliness.
2. The Bibliography Database needs a major redesign. To start with, it needs to be an option for individual documents instead of having one instance for the entire application. For another, the Identifier column and the Short Name field need to be re-named for what they are: the format for citations for the text. In addition, examples need to be added for the major media for each of the five major citation formats. If these revisions are made, then people might actually use the database.
3. Most users skip the Condition tab on paragraph styles. However, the idea behind the tab is ingenious -- from it you can set one style to change its formatting according to its context, so that you never have to stop talking to format. The only trouble is, the tab allows only a limited number of contexts, and does not work with user-added styles. It's a great idea crippled by poor implementation.
4. According to rumor, table styles are due in another release or three. Meanwhile, of the twenty pre-loaded table Autoformats, only eight fit modern design preferences. The rest are only suitable if you are trying for a retro-1990s look -- a choice that should not be encouraged today.
5. Especially in long documents, Print Preview repaginates, offering an inaccurate view. To get a reliable view of a document, you must either view a two-page spread in the editing window, or else export to PDF and view the output online.
6. The Font Effects tab throughout LibreOffice is as much for tracking changes during collaboration as for the user. However, it includes five choices -- Outline,Shadow, Blinking, Embossed and Engraved (the last two in a combo box under Relief) -- that should be de-emphasized in the interface to minimize excesses by inexperienced users.
7. From the name, you might imagine that the purpose of Outline Numbering is to format lists. Then, you might wonder why it isn't integrated with the list and paragraph styles. The truth is, Outline Numbering does something far more important: it sets which styles should be used automatically with other features, such as cross-references and tables of content. A re-naming could avoid considerable confusion.
8. Entries in tables of contents can be formatted so that they serve as a link when viewed online. Indexes are produced by the same tool as tables of contents, yet cannot become a link online.
9. If you anchor a frame or image in a header or footer, it reappears each time that page style is used. However, this feature appears no place in the interface -- you just have to know that it exists. Nor does it work for tables or sections, a lack that weakens the power of page styles to make LibreOffice Writer a mid-level desktop publisher.
I could mention other problems, such as the tendency of graphics to slip from their position, but these are problems that require considerable work to track down. In fact, many people deny that they even exist.
However, most of the problems mentioned here could be fixed relatively easily. Yet I've even submitted two or three of them as bugs -- an experience that is unpleasant enough that I usually avoid it -- and none of them have been improved.
I know, I know -- LibreOffice does wonders with limited resources. Sometimes, though, it's the little problems that prove the most irritating.
comments powered by

Disqus
---
Support Our Work
Linux Magazine content is made possible with support from readers like you. Please consider contributing when you've found an article to be beneficial.
---