Five Useful Extensions for OpenOffice.org

Productivity Sauce
Sep 08, 2008 GMT
Want to expand OpenOffice.org's default functionality? The official extension repository has quite a few extensions you can use to add some nifty features to the productivity suite. Precisely which extensions you might find useful depends, of course, on your particular needs, but there are at least five extensions that deserve a closer look no matter how you use OpenOffice.org.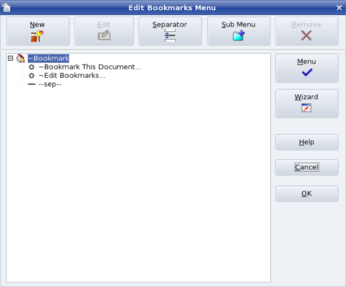 The Bookmarks Menu extension adds the ability to bookmark frequently used documents, so you can open them in a few clicks instead of wading through directories. Better yet, the extension allows you to bookmark directories, macros, and even external applications. Using the latter, you can, for example, create a bookmark to the Firefox browser and specify an URL to open. This way you can open the Web page you want directly from within OpenOffice.org using just a single mouse click. The Bookmarks Menu extension has been covered in greater detail in issue 94 of Linux Magazine.
Maybe one day you'll all be doing our daily computing in the cloud but until that day comes, the OpenOffice.org2GoogleDocs extension provides a bridge between OpenOffice.org and Web-based productivity suites like Google Docs and Zoho. As a bonus, the extension also works with WebDAV servers. With OpenOffice.org2GoogleDocs, you can get the best of both worlds. You can use Google Docs or Zoho to quickly create documents and easily share them with other users. And for more advanced word processing you can import and edit documents in OpenOffice.org. Even if you don't fancy using the Web-based applications, you can still use the extension to quickly create off-site backup of your OpenOffice.org documents.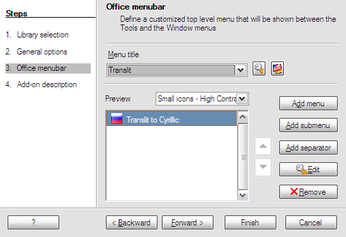 So you've created a nifty OpenOffice.org Basic macro and want to share it with the world? The best way to do this is to turn it into an extension, and the BasicAddOnBuilder tool allows you to create ready-to-use .oxt packages with consummate ease. The extension adds a separate toolbar containing a single button; press it, and a wizard guides you through the entire process of creating an extension. Most of the wizard's options are self-explanatory, so you can turn a macro into a full-blown extension in no time.
While applying syntax highlighting to programming code fragments in a document can make them look better and easier to read, coloring code blocks manually is a rather daunting proposition. Fortunately, the COOoder extension can take this burden off your shoulders and apply syntax highlighting automatically. All you have to do is to select the code block in the document, run COOoder, and choose the appropriate programming language. COOoder can handle all programming languages supported by the GeSHi syntax highlighter.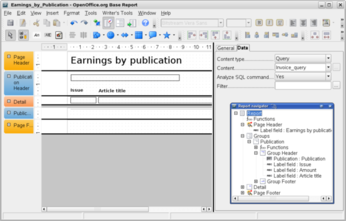 OpenOffice.org Base is a rather competent database application, but when it comes to generating reports, the built-in reporting capabilities don't really cut it. The Sun Report Builder extension adds a powerful engine which allows you to create rather advanced reports. Report Builder's graphical tools allow you to create complex report layouts using drag-and-drop. You can also specify functions to manipulate data as well as create calculated fields, and conditional printing expressions. The latest release of Sun Report Builder also comes with charting capabilities.
comments powered by

Disqus

Issue 270/2023
Buy this issue as a PDF
Digital Issue: Price $12.99

(incl. VAT)