New Version of Calibre Brings a Slew of Improvements

Productivity Sauce
Oct 18, 2012 GMT
Calibre receives at least a couple of updates every month. Most of them feature minor improvements and bug fixes. But once in a while, Calibre's developers push a major update that brings new features along with some significant enhancements and improvements. Case in point: the latest 0.9 release that packs a raft of new stuff.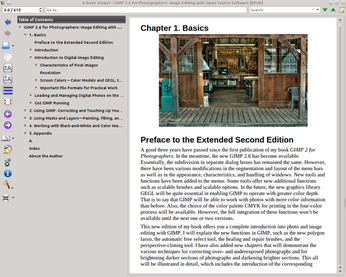 The new version supports the MTP protocol for USB connected devices. This means that Calibre can now properly handle Android devices. When you connect an Android device to your computer, Calibre automatically detects it and treats it as a regular reading device.
A lot of work has been done to improve Calibre's library management capabilities. This includes better handling of large libraries and the ability to monitor specific directories. When you place ebooks to the directory, Calibre automatically adds them to the library. The new version of Calibre also supports conditional coloring of the columns in the library list, which lets you apply different colors to columns based on user-defined conditions.
Calibre's conversion engine has been tweaked and improved, too. The application can now handle Amazon's new KF8 format, so you can convert ebooks to and from this format. The new version also brings improvements to Calibre's PDF output. The application can now properly handle text and images at the bottom of the page without cutting them off, and the table of contents is now converted to PDF bookmarks in the output file.
The ebook viewer module in the new version sports a new paged mode, where you can view more than one page at a time. The viewer also sports a full-screen mode, and it can properly display TeX and MathML formulas. In addition to that, the view now supports themes, and you can easily switch between them.
All in all, version 0.9 is a solid update that brings many improvements to an already excellent application.
comments powered by

Disqus

Issue 272/2023
Buy this issue as a PDF
Digital Issue: Price $12.99

(incl. VAT)