Wayland and New App Menu Coming to KDE
Jan 04, 2021
The 2021 roadmap for the KDE desktop environment includes some exciting features and improvements.
If you're a fan of KDE, 2021 is going to be an exciting year for you. If you're not a fan of KDE, this year might change that.
The most important of those roadmap plans is Wayland support. In fact, according to KDE developer Nate Graham, "I expect the trend of serious, concentrated Wayland work to continue in 2021, and finally make Plasma Wayland session usable for an increasing number of people's production workflows."
Look for Wayland to be production ready sometime this year.
Other KDE features coming up in 2021 include a new App Menu. This will hit Plasma 5.21 and, as Graham said, will be "super modern and awesome." For a sneak peek at what the Kickoff replacement might look like, check out the Kickoff redesign page. Another exciting development will be full stack support for fingerprint authentication. This will include the lockscreen KAuth, Polkit, and more. The Breeze theme will also be undergoing an evolution. This change will not be fundamental, but more a modernization of the look.
Other, smaller, changes coming to KDE this year might include power/session actions in the lock screen and reflowing text in the Konsole terminal app.
Beyond software, KDE also hopes to find more hardware partnerships, closer coordination with various Linux distributions, and more effort put forth on the Neon distribution.
Read the full KDE roadmap here.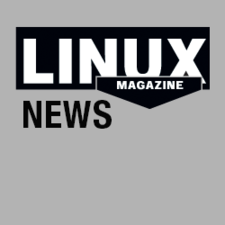 comments powered by

Disqus

Issue 268/2023
Buy this issue as a PDF
Digital Issue: Price $12.99

(incl. VAT)