The tastiest brain candy to relax those tired neurons
Does it match up to its forerunners?
Web: http://store.steampowered.com/app/298050/
Price: $29.99/£22.99
The original Master of Orion games are considered among the best of the 4X strategy genre, with a large fan base anticipating the release of their successor. However, since then, a lot of similar games have emerged, so the newest installment has to live up to more than just the hype.
For starters, the combat is fantastic, with excellent close-ups and ships swerving everywhere, getting the look and feel of epic space battles right. The ship customization is decent, while the diplomacy with other races features great animation and an impressive cast of voice actors, many of whom would be familiar to sci-fi fans, giving a certain edge over contemporary competitors like Stellaris.
On the other hand, the game doesn't really push the envelope in any considerable way, and other similar games do many things a bit bitter. However, it is certainly a huge step up from its predecessors, and it's also worth noting that for those who are dying to re-live the original two games, they are also available on Linux. Overall, the game is still a solid recommend, as long as you're not expecting it to blow away all your expectations for space strategy games.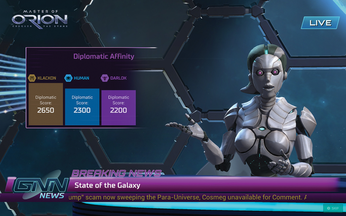 Fear Equation
A quirky hidden gem
Web: http://store.steampowered.com/app/428350/
Price: $14.99/£10.99
It's somewhat rare to see an indie game with decent production values and complex gameplay, so Fear Equation stands out despite being relatively unknown. The game mixes in so many different elements from different genres that it's difficult to summarize concisely, but the main premise is you're the engineer on a train, trying to prevent a nightmarish fog from killing off your passengers.
It's best categorized as a horror game more inclined toward the psychological, with perhaps the most prominent mechanics being rogue-like elements aimed at progressively getting the train to safety; strategic aspects, non-player character (NPC) factions, crafting, and a number of other elements are taken from varying genres, which Fear Equation manages to pull off better than some games that have just one of these elements as their exclusive focus. However, this means that a lot of reading and trial and error are needed to come to grips with the game, with a lot of micro-management, although it pays off after the initial overwhelm.
The lack of budget shows at times, but the game does appear to be a cult classic in the making with a fleshed-out world and unique gameplay worthy of having its flaws overlooked.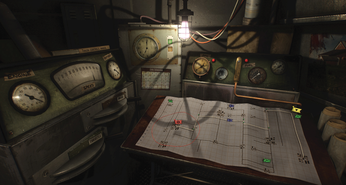 comments powered by

Disqus
---
Support Our Work
Linux Magazine content is made possible with support from readers like you. Please consider contributing when you've found an article to be beneficial.
---