The decade long wait for Bash 5
Full House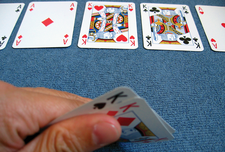 It's a coincidence that the Linux kernel and Bash jumped to version 5.0 at about the same time. While Linus assigns the numbers as he sees fit, Bash changes its version when major adjustments are made. Here's what users can expect in Bash 5.
My last article about a Bash version change is 10 years old [1]. Version 4 was in the starting blocks at that time, but it took some time for all distributions to switch to this version. Nobody puts their production system at risk without good reason.
Nevertheless, the change was very attractive for developers of complex scripts, because – thanks to associative arrays – a completely new data structure was introduced. The advantages were more elegant, simpler programs that were also easier to maintain. Other important changes included the coproc command (which supports parallelization) and redirection operators.
Treasure Hunt
For Bash 5, the first job is to look at files such as NEWS and CHANGES to separate the important changes from the unimportant ones. These files are linked from the Bash page of maintainer Chet Ramey [2], who – keeping to the true spirit of Bash – almost completely does without graphical elements. The Bash homepage on [3] is in no way inferior (Figure 1). The NEWS file lists 44 changes to Bash and another 11 to the Readline library used since the last stable version. This is information overkill in its purest form.
[...]
Use Express-Checkout link below to read the full article (PDF).
comments powered by

Disqus
Visit Our Shop
Direct Download
Read full article as PDF: