Linux Ready to Go
The Consumer Guide to Preinstalled Linux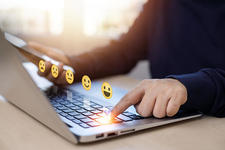 In recent years preinstalled Linux has become widely available; the question now is where to buy.
Just over a decade ago, buying computer hardware for Linux was an exercise in patience. Preinstalled Linux was obscure or nonexistent, and every piece of hardware required intensive research online before being purchased. Databases maintained by volunteers sometimes made the research easier, but often the only guidance was scattered pieces of conventional wisdom that might not be reliable. Happily, in 2023, preinstalled Linux is widely available, but you still need to consider the options carefully. Basically, preinstalled Linux comes in three categories: computers from standard manufacturers, those from Linux specialists, and – the most recent – those from Linux specialists who support software freedom. What follows is a sampling of potential choices in each category. It is by no means complete, but gives some idea of the available choices.
Computers From Standard Manufacturers
This category consists of corporate giants. Such companies make most of their sales from Windows computers, but popular demand has made them pay some attention to Linux – a development that seemed impossible 15 years ago. However, the computer market was saturated long ago, and today no possible angle can be ignored. Preinstalled Linux is only a small part of the giants' businesses, often confined to obscure corners of their websites, but they are definitely gearing up.
Dell Technologies
Thanks to a deal made with Ubuntu, Dell Technologies (Figure 1) has shipped Linux for over 20 years. Today, the latest Ubuntu Long Term Support release is offered on mid-level laptops such as the XPS 13 and XPS 13 Developer and high-level laptops such as the Precision line of laptops and workstations. All these machines are described as aimed at developers, presumably because Dell assumes they are the users who would be interested in Linux.
Buying from a well-known brand such as Dell may reassure some buyers, especially newcomers. As the company points out, that means that you have a warranty – something open source licenses often lack – and the size of Dell means that the warranty will be honored if needed. Otherwise, though, Dell's support for Linux is limited. Not only is only one distribution available, but Dell suggests that users seek support on community forms, rather than from the company. Similarly, while Dell does provide technical articles on Linux, some are several years out of date. Still, if you are familiar with Linux and do not require support, you may find some attractive sale prices.
Lenovo
In the late 1990s, IBM's ThinkPad laptops were a popular choice for installing Linux. After Lenovo (Figure 2) purchased IBM's personal computer business in 2005, which included ThinkPad, that became less true, with UEFI often blocking the installation of Linux. However, since 2020, Lenovo has invested heavily in Linux products, adding support for it on both ThinkPad and other laptops. In early 2023, Lenovo announced that it would certify its workstations as well for Ubuntu and Red Hat Enterprise Linux. In other words, much of Lenovo's entire product line now runs on Linux, although users should probably confirm the OS before buying.
But Lenovo has not stopped there. In the last few years, it has posted dozens of support documents, including one that explains how to install Linux on its products that do not come with it preinstalled – possibly an effort to trade up and to restore its products' former reputation.
Lenovo should appeal to much the same audience as Dell. However, of the two, Lenovo seems to have the greater commitment to Linux.
Computers from Linux Specialists
With the rising popularity of Linux, Linux specialists have emerged. They offer much the same hardware as the corporations, but generally have a better knowledge of the market.
Slimbook
Located in Spain, Slimbook (Figure 3) is known for the quality of its products, as well as for the KDE Slimbook, the first laptop produced with a major open source project as a partner. Slimbook also offers branding opportunities for others, although so far no one else seems to have taken up the offer. Slimbook's other products range from entry level to high end, powered by AMD Ryzen. Options also include keyboards for 20 different keyboard locales – but not US English, only UK English – and 14 distributions, and several different editions of Windows. Their sales can have substantial discounts.
Unfortunately, other aspects of Slimbook need improvement. In my experience as a potential buyer, support ranged from sluggish to nonexistent. Even worse, the company could not process a North American credit card. Instead, it suggested a wire transfer – and gave only some of the information required. Then, when asked for the rest, it only gave some of it. Perhaps European buyers would have more luck.
Juno Computers
Juno Computers (Figure 4) is a relatively new company, with offices in the US and the United Kingdom. Not much feedback is available for Juno, and what is available is evenly mixed. According to the company website, its target audience is small to medium businesses, mostly those who speak English, but, from the customization options, also those who speak French, Spanish, and Portuguese. Its store offers a broad array of laptops, but leans more toward entry level, with 10 out of 12 of its products under $1,200, and four under $900. Somewhat unusually, its laptops have a minimum of 16GB of RAM, with the top-end models including NVIDIA graphic cards rather than the more common AMD. Only the latest Ubuntu and Ubuntu Long Time Support releases are offered as distributions.
Juno's hardware specifications are especially good for its lower price products. If software freedom is not a main priority, the company is a good source for the budget conscious.
Computers That Support Software Freedom
These companies take their business one step further. Although small companies, they do not just focus on hardware. Rather, they promote open source ideals and try to operate from them. The most common indication of where they stand is the use of coreboot, the quick and open source replacement for BIOS and UEFI. Coreboot is sometimes forced to work around binary blobs, but even when it works with binary blobs, it brings Linux the closest yet to open hardware and completely open source computers.
TUXEDO Computers
Originating in Germany, TUXEDO Computers (Figure 5) has expanded worldwide in recent years. TUXEDO provides professional laptop and desktop systems. Dividing its standard products into mini, midi, and maxi, TUXEDO also offers additional customization upon request. Its products are security conscious, with disk encryption and the ability to turn off webcams, microphones, radio technology, as well as the Intel Management Engine. In addition, TUXEDO uses well ventilated cases, especially for its Midi products. As of early 2023, it is beginning to implement coreboot. Its prices are moderate in this category, and online reviews often praise the quick and helpful support. TUXEDO is definitely one to watch.
Minifree Ltd.
Punningly named as an allusion to George Orwell's Nineteen Eighty-Four, Minifree (Figure 6) appears to be an owner-operated company offering entry-level computers. Its computers have half- to 1TB SSD drives, and 8-16GB of RAM, and boot from Libreboot, a variation of coreboot. The fact that these are refurbished machines seems more than mitigated by the five-year warranty. Customers can also mail in their own machines from anywhere in the world for an open source makeover. Admittedly, postage from outside of the UK might soon eat up any savings, but for those on a limited budget, Minifree should be a first consideration.
Purism
Purism (Figure 7) made headlines a few years ago as a company dedicated to free software, with an emphasis on security and privacy. The company's innovations include GPG key-protected free bios, kill-switches for peripherals such as cameras ("No more tape over your web cam," the Purism website promises), a Librem key, anti-interdiction service to prevent tampering when a computer is in the mail, and PureOS, a security-conscious distribution. With such features, it seems no surprise that Purism is a Social Purpose Corporation, dedicated to being a good corporate citizen, or that PureOS is one of the few distributions endorsed by the Free Software Foundation. In fact, in its early days, news of Purism's steps towards a completely open source product came fast and often.
Today, however, the company website raises some misgivings. Purism invested heavily in the Librem 5, its Linux phone, and there may have been some cost overruns (the price of the finished product is $1,299, or $1,999 for an American-built one), and some customers are complaining elsewhere that they have been waiting for their phones for years. Unsurprisingly, these days, the company appears to be primarily concerned with promoting the Librem 5. Its computers now number three: a laptop, a mini, and a server – which may be sufficient, but suggest a company distracted by more immediate concerns than customer satisfaction. Despite the company's outstanding earlier accomplishments, potential buyers may decide to be cautious.
System76
In the last five years, System76 (Figure 8) has emerged as a leader in open hardware. The company features a complete product line for all levels of user, featuring six laptops, three desktops, and two servers, with hardware from Intel, AMD, and NVIDIA. Although early products included proprietary firmware, System76 has gradually transitioned, all six of its laptops feature coreboot, and the intention is to eventually transition its other products. In addition, System 76 has developed its own keyboards, stylish cases for its desktop machines, and Pop!_OS, a distribution with perhaps the easiest to use tiling window manager ever.
System76 also stands out for its quick and thorough support. Although the company boasts that it offers "lifetime support from 100% humans," System76 also offers the most thorough library of help articles, ranging from basic introductions to Linux and its own products to flashing firmware and other advanced topics. US customers may appreciate that its products are built in the US, without any great difference in cost from off-shore manufacturers.
System's main fault is that it preinstalls only Pop!_OS and the latest Ubuntu Long Term Support release – which come close to being the same thing, considering Pop!_OS is an Ubuntu derivative. Nor does the company offer more than encouragement to those who want to install another distribution. However, that is hardly unusual among manufacturers. Besides, anecdotal evidence online suggests that installing other operating systems should not be a problem, although another distribution may disable some hot keys for controlling hardware. Yet even with this small drawback, System76 offers the best customer support I have found, and remains my retailer of choice.
Deciding Where to Buy
Other sellers of preinstalled Linux are also available, but these are among the most prominent, and other choices should fall into one of my three categories. A perfect retailer probably doesn't exist, but if support, warranties, and convenience interest you, today there is a retailer who can give you satisfaction. Where once Linux users had to investigate each piece of hardware, they now are advised to research retailers. Perhaps things haven't changed so much after all.
comments powered by

Disqus
---
Support Our Work
Linux Magazine content is made possible with support from readers like you. Please consider contributing when you've found an article to be beneficial.
---