Command-Line Only Peropesis 2.1 Available Now
May 04, 2023
The latest iteration of Peropesis has been released with plenty of updates and introduces new software development tools.
Peropesis might not be for everyone but if you're looking for a small-scale, minimal, GUI-less operating system to use as the base for something special, this might be what you're looking for.
Peropesis includes only free software, such as console tools for email, web browsing, data recovery, and development. You can use Peropesis for educational purposes, fixing a broken OS, data recovery, development, and more.
Peropesis 2.1 adds automake and autoconf into the mix and also includes tools like Perl, lzip, zstd, GNU gcc and g++, bash, binutils, bzip2, pkg-config, tar, wget, and more. You can find the complete package list here.
New updates for version 2.1 include corelutils 9.3, e2fsprogs 1.47.0, elfutils 0.189, glibc 2.37, grep 3.10, guile 3.0.9, iana-etc 20230418, krb5 1.20.1, libcap 2.68, links 2.29, linux kernel 6.3.0, linux-firmware 20230404, lzlib 1.13, make 4.4.1, openssl 3.1.0, procps-ng 4.0.3, sqlite 3.41.2, wireless-regdb-master 2023-02-13, xz 5.4.2.
You can download a live ISO, which isn't intended to be written to a drive but run directly from memory. The ISO is very small (205MB) and should run on aging hardware without a problem.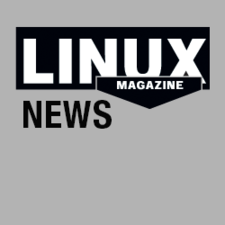 comments powered by

Disqus
---
Support Our Work
Linux Magazine content is made possible with support from readers like you. Please consider contributing when you've found an article to be beneficial.
---