Twenty years of promoting Linux
Ups and Downs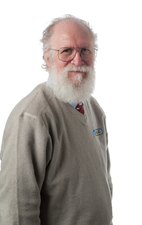 "maddog" reflects on some milestones from his experiences promoting Linux during the past 20 years.
This year is a special one for me. I first met Linus Torvalds in May 1994, so next year I will have been promoting Linux (and GNU/Linux) for 20 years. I think it is natural that I take this month's column to reflect on what I feel to be the good and the bad of those 20 years.
Some things I am very happy about:
"Open Source" (which includes Free Software, the *BSDs, and other projects) expanding from something only Unix geeks use to software that is recognized as being good for mission-critical applications and systems. Many people who laughed 20 years ago when I said, "Linux is inevitable," now work on open source projects.
GNU/Linux progressing from a system that caused a good deal of frustration during installation to being easy to install on modern-day desktops, laptops, and tablets with compatible hardware.
High-performance computing (HPC) systems, previously known as "Beowulf Systems" (with a bow to Tom Sterling and Don Becker for their work in this area), along with projects like the Linux Terminal Server Project (LTSP), educational distributions, and many others, helping to make open source a familiar term.
The development of the LAMP philosophy (Linux, Apache, MySQL, and Perl/Python/PHP) for creating websites and servers.
The transition of Linux from a 32-bit, single-architecture, single-CPU kernel with no high availability capabilities to a kernel that is 32/64-bit, multiarchitecture, multithreaded SMP with high availability built into its filesystems and failover code. The movement of GNU/Linux to the embedded space and out to the cloud also has been fascinating to watch.
The evolution of repositories such as SourceForge and Freecode.com, documentation projects, education projects, Local User Groups (LUGs), and groups like the Free Software Foundation and the Linux Foundation.
The growth of Linux conferences. The early ones were so small, they typically were held at universities, and speakers often stayed in the homes of the conference organizers. Some of these small conferences led to the larger LinuxWorld conferences put on by IDG. Others grew into events like LinuxTag, FOSDEM, FISL, Latinoware, and SCALE, as well as smaller volunteer-driven "festivals" around the world.
Some things were so not pleasant, but they were also necessary:
The rescuing and protecting of the Linux Trademark and the formulation of the Linux Mark Institute (allowing protection of the Mark and at the same time allowing people to use if freely).
The wars with the Santa Cruz Operation (SCO) company, who tried to claim that Linux violated their copyrights.
The anguish of seeing some good people trying to start up businesses based on FOSS and failing – either because they were too early to the market (so their business plan was unsustainable) or because they didn't have a business plan at all.
The disappointed expectations of some people for Free Software (and sometimes for computing in general), and the disappearance of those people, who I respected and liked, from the scene.
Then, there are things that were simply disappointing, and that I hope someday will be resolved:
The continued delay of the "Year of the (GNU)/Linux desktop" to "next year." Equally elusive is the ability to develop a truly open desktop or laptop with a truly open BIOS and truly open drivers, with all the source code needed for everything. We keep getting closer but still are not quite there.
Although it's impossible to list all of the contributing factors that brought the Free Software and Open Source movement to where it is today, some things happening now are encouraging for the future.
Projects such as the Raspberry Pi and other boards like the BeagleBone Black and the Pandaboard are creating a new legion of computer science students knowledgeable and interested in Free Software. Although not as many universities are using Free Software as I would like, more and more universities every day understand that "Free Software teaches students three times, not just once."
Developing nations are turning to Free Software and Open Hardware to improve their economies, making it easier to promote these models to government policy makers.
I have a few more years left in me, so I will continue to say "carpe diem" with Free Software.
comments powered by

Disqus
Visit Our Shop
Direct Download
Read full article as PDF:
---
Support Our Work
Linux Magazine content is made possible with support from readers like you. Please consider contributing when you've found an article to be beneficial.
---