Exploring Booktype: A complete e-book publishing environment
Publish Like a Pro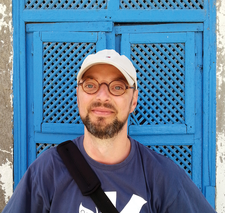 Get started with Booktype, a complete cloud-based e-book authoring and publishing environment that features a plethora of editing and collaboration tools.
When a complex e-book project involves several contributors and multiple formats, you'd need something more powerful and flexible than a standalone desktop e-book authoring application. Enter Booktype [1], a cloud-based open source e-book authoring platform that provides a comprehensive set of editing and collaboration tools.
Booktype is designed to encompass the entire e-book publishing process: from writing and versioning content to generating ready-to-publish files in all major e-book and print formats. In addition to that, Booktype features collaboration functionality that allows anyone involved in the project to work on the book and communicate with other users in the process. In short, Booktype makes an ideal platform for managing an e-book project from start to finish.
Like many open source cloud-based applications, Booktype is available as a hosted service called Booktype Pro [2] and a software distribution that you can deploy on your own server. Although Booktype's manual provides relatively detailed instructions on installing the software on Linux [3], deploying Booktype for production use requires some technical chops. Add to this the time and effort you need to put into running and maintaining a self-hosted Booktype instance, and you might appreciate the appeal of the Booktype Pro service.
The cheapest Plus plan costs $US 15.95 per month, and it includes all standard functionality, including your own booktype.pro domain name, support for all output formats, unlimited number of users, social tools, revision and history functionality, and so on. The Plus plan lets you manage up to 50 books, which is probably more than enough for the small group or community it's aimed for. When signing up for the Plus plan, you get the first month free, so you can test the service before you commit to it.
Alternatively, you can try the Booktype demo installation [4], which gives you a good idea of the application's capabilities. By the way, even though Booktype is designed as a multiuser e-book authoring environment, it's perfectly suitable for less complex solo projects, too. Of course, you wouldn't need the collaboration functionality, but other features, like versioning and history, can still come in handy.
Getting Started
When you sign up for the Booktype Pro hosted service and log in, the application drops you into the Dashboard section where you create new book projects and manage existing ones. Before you add your first book, though, you should configure basic setting. To do this, switch to the Settings tab and fill out the available fields.
Next, you might want to configure global settings by clicking the Control Center link in the upper-right corner of the window and switching to the Settings section. Then, use the available options to tweak certain aspects of your Booktype site. Using the Site options, you can specify a title and tagline for your Booktype site as well as add a custom favicon.
You can also add a welcome message to the front page, as well as tweak the default appearance using custom styles. Entries in the Publish options group let you enable and disable specific target formats and customize the default styles. Finally, options in the General group can be used to manage licenses, configure privacy options, and adjust default book settings, such as visibility and default license.
If your book projects involve several contributors, the People section should be your next stop. To create a new user, press the Add New Person button, fill out the required fields and hit Add Person. Repeat this procedure for other users you want to add to Booktype (Figure 1).
Working on a Book
Now you can return to the Dashboard and set up your first book project. Press the Create New Book button, and a simple wizard guides you through the process of creating a book project. Once the project has been created, you should see its overview in the Info section. To start working on the book, press the Edit this Book button, which drops you into the editing interface. Although you can start adding chapters and content right away, it's worth doing some preparatory work first. To begin with, you might want to configure the book's options under the Settings tab (Figure 2). Here, you can specify the book's language as well as adjust permissions and visibility settings.
You can also use the Manage chapter status button to modify the default status items and add new ones. You might also want to add a book cover image. To do this, switch to the Cover Manager tab, upload the front cover file, and provide optional information, such as title, creator, and notes. Press Save to add the cover (Figure 3). Finally, if your book contains figures and images, you should upload them under the Images and Files tab.
At long last, you are ready to start working on your book. Switch to the Chapters tab and hit the New Chapter button to add a chapter and open it for editing. The working area features a graphical editor that gives you quick access to all available formatting and editing options (Figure 4).
Using the Save and continue editing button, you can continuously save changes. When you do this, Booktype automatically creates a new version of the chapter. To track and manage saved versions, switch to the History tab containing a list of all actions (Figure 5). To view all revisions of a chapter, click on its title in the activity list. Then, select the revisions you want to compare and press the Compare revisions button. This opens the Chapter diff window where both revisions are displayed side by side, and all changes are marked using special colors.
To finish working on the chapter, press the Save button. Back under the Chapters tab, you change the status of the chapter by clicking on the current status and selecting another one. You can also rearrange existing chapters by dragging and dropping them with the mouse. If you need to exclude a chapter from the book temporarily, you can do it by moving the chapter to the Hold chapters section.
Collaboration Features
Booktype is designed as a multiuser authoring environment, and as such, it offers a selection of useful collaboration tools. A messaging module, for example, effectively turns the dashboard interface into a place where users can exchange messages.
The messaging module lets you attach files and links, so it can be used to share files and relevant resources. Instead of broadcasting messages to all members, you can send a message to a specific person by adding the @ symbol followed by his or her user name to the address field (Figure 6). The messaging functionality is also integrated into the editing interface. Using the Send this text as message button in the editor's toolbar, you can easily create and send a message containing the currently selected text and its URL directly from the editing interface (Figure 7).
The editing interface also features a chat box that lets project members communicate in real time. The chat window displays automatically generated messages for all actions, so users can keep track of current changes. The Notes tab in the editing interface can act as a common scratchpad where users can jot down notes and ideas.
Booktype provides grouping functionality for organizing project members into groups. According to Booktype's manual, groups are intended to bring people together to collaborate on books that share a common theme or interest. In other words, you can set up groups for members working on specific book projects. To create a group, press the Create New Group button in the Dashboard section, give the new group a name and description, and hit Create. Once you've done that, switch to the created group and add one or several books to the group under the Books tab. Other users can join the group using the Join this group button.
comments powered by

Disqus
Visit Our Shop
Direct Download
Read full article as PDF: