Exploring Red Hat Satellite Server 6
Katello
Red Hat developed an application called Katello [7] that expands Foreman, adding life cycle management features. Katello actually wraps itself round Puppet and Foreman as a management framework and adds a cornucopia of meaningful features.
Content management is an example of a feature that works well with Katello. In the Katello workflow, content means either Puppet modules or RPM packages. Satellite offers the ability to store specific RPMs on local systems. By creating repositories, admins ensure that clients pick up RPM packages from the Satellite server and not from the Internet. If you have local (i.e., self-built) RPM packages, you can create the repositories in Katello and dump them on your managed servers. In the background, Katello uses Pulp [8], which takes care of the entire infrastructure for Yum repositories.
Capsules
Capsules are another striking example of Katello's feature scope: the Capsule server, which is part of Katello (Figure 4), creates a prebuilt package with DHCP, Bind, Puppet, and other services, which you can then install in a virtual Katello environment at the press of a button. Many Capsule servers can belong to a single Satellite instance, and they can run on different hardware. If you rely on this kind of structure, the individual Puppet servers draw on Capsule, which in turn gets its configuration directly from Satellite.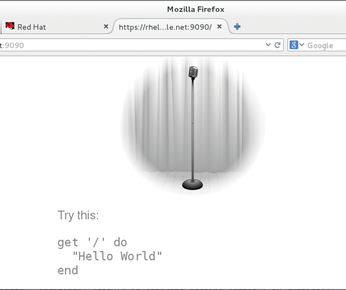 At the same time, Katello can easily manage several virtual environments. Red Hat acknowledges that heterogeneous environments do exist. If you operate various configurations at your data center, you can manage them meaningfully as different environments in Katello. Katello draws on Pulp to make sure local mirrors of the most frequently used repositories for RPM packages are created in a Satellite installation.
Cloud Support
Satellite 6 lets you launch virtual machines in cloud environments, including OpenStack and Amazon's EC2. At the press of a button, Satellite 6 will provision virtual servers that run either in a public cloud or on a local server.
Practically all of Red Hat's appliances are based on RHEL, so you can configure them and use them from within Satellite. For example, if you operate a matching Red Hat product in an OpenStack cloud, you can manage it on your Satellite server.
On the Satellite dashboard (Figure 5), you can define additional operating systems in the operating system section. Katello supports distribution-specific details, such as pre-seed configurations for systems that are installed by the Debian installer or Kickstart settings for features that are RHEL compatible (Figure 6).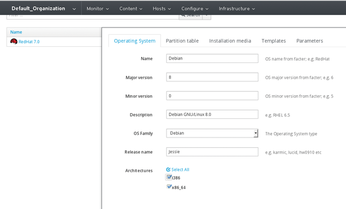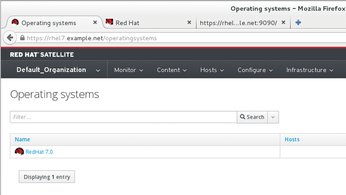 comments powered by

Disqus
Visit Our Shop
Direct Download
Read full article as PDF: