Exploring Red Hat Satellite Server 6
Subscription Management with Candlepin
Red Hat uses keys to assign a RHEL installation to a user within the Red Hat customer portal. If you want to use RHEL with the option of online updates, you need at least a basic subscription. Although the basic subscription level does not give you support, it is still fine for many use cases.
If you operate a pool of RHEL servers, as will be the case with a Satellite installation sooner or later, you have the same problem but multiplied many times. Satellite thus offers administrators the ability to let Satellite itself handle the subscriptions. Software by the name of Candlepin connects to the Read Hat customer portal to see what licenses are available for a specific account.
Candlepin in Katello automatically equips clients from a Satellite installation with licenses from the license pool. Thanks to the Candlepin GUI in Satellite, administrators have comprehensive access to management functions related to the subscriptions; for example, if you replace one RHEL installation with another, you can use the Candlepin GUI to transfer the license key from the previous computer to a new one.
Conclusion
Red Hat has set its sights high in Satellite 6. The product has been given new underpinnings and now relies on standard tools such as Puppet or Git. A radical revamp does entail some risks, and Red Hat has not succeeded in successfully working around all the issues. The release notes for version 6.0 of Satellite, for example, include several errata with a list of known issues.
The installation routine, which is extremely rustic – at least in the standalone variant of Satellite – doesn't purvey the accustomed enterprise feeling that you expect from Red Hat. The developers in Raleigh will need to make a number of improvements in the near future if they do not want to frighten off customers.
However, once you fight your way through the installation, the product impresses in many different ways. You can see the radical revamp in the software because the web interface looks different from its predecessor. All told, the new Satellite does not look like a construction site.
The Satellite feature scope is impressive: The team of Puppet and Git, supplemented with Katello and its components Capsule and Candlepin, means that the new Satellite is far more versatile than previous versions.
Satellite also integrates seamlessly with other contemporary Red Hat products: For example, if you run an OpenStack cloud on Red Hat, you can integrate the nodes seamlessly with Satellite. In this way, Satellite 6 is a powerful alternative to MaaS, Juju, and SUSE Manager.
Red Hat charges around $5,000 per year for up to 50 virtual or physical Satellite client machines (European prices are in a similar range). The Unlimited variant will cost about twice that price. One thing that might cause problems for your cost analysis is the mandatory add-on package called Smart Management, which is available starting around $200, but it can quickly weigh in at an amount approaching $600 depending on your configuration.
At the time this issue went to press, evaluation copies were available only from the sales team. Click a button in the Red Hat customer portal to download [9].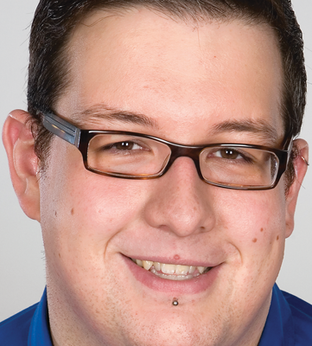 comments powered by

Disqus
Visit Our Shop
Direct Download
Read full article as PDF: