Introduction
Linux Voice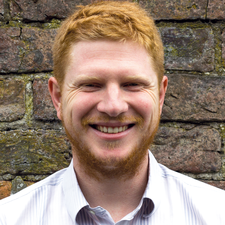 Looking forward to a third decade of the KDE desktop.
I'm an Ubuntu user, so I upgrade my distro every six months. I could stick with the two-yearly release cycle of the Long Term Support (LTS) series, I suppose, but every time I do that I get the feeling I'm missing out on something. The thing with six monthly releases is that not much actually changes in just 26 weeks. It's not enough time to craft, polish, and release major pieces of software, so in general, every release looks quite similar to the last. Of course, big changes do happen, but they're usually broken down into many smaller changes so you barely feel them happening (well, apart from the introduction of Unity). I've particularly enjoyed reading Mike's article looking back over 20 years of KDE this month, as it's helped me step back and see just how much has changed and how much better the free software world has become. I did, however, feel quite old when I realized that the plucky new desktop I remember from my early days as a Linux user is now beginning its third decade.
But let's not dwell too long on our age – nostalgia's not as good as it used to be anyway – and come bang up to date with Valentine's excellent article on inotify. I discovered this tool earlier in the year (though I've come to learn a lot more about it this month), and it's one of those things that I never knew I needed until I discovered it. Now all my scripts know exactly what the filesystem's up to. These are just two of my favorite articles this month – there's loads more as well. Turn the page and bathe in the pool of Linux knowledge that awaits.
– Ben Everard
comments powered by

Disqus
Visit Our Shop
Direct Download
Read full article as PDF: