Reading driving data via the on-board diagnostic port
Also in Real Time
In addition to the REST API that is used in the scripts, Automatic also offers a Real-time Event API, either via websockets or webhooks, that notifies applications practically instantly when specific events occur.
Upon starting your car, at the end of a trip, when a preset speed value is exceeded, on sharp braking, or when an indicator light comes on, the web service can send a message to the listening app, which it will then display on the lock screen of your locked cellphone and cause the phone to vibrate or play a sound if so desired.
The IFTTT web service discussed in a previous installment of this column [5] for the Wemo remote switch also makes integration easy in the case of the car connector. Instead of API integration, you need to register the app with the Automatic channel; you are then guided through the token dance – as with the CPAN module used previously – and prompted to grant IFTTT access to the Automatic data.
Figure 11 shows the IFTTT recipe that sends a short message to the user's cell phone whenever a driver switches on the ignition of the car.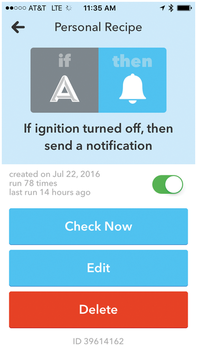 Cost and Outlook
The Automatic Pro costs around $130 and includes five years of prepaid mobile network service in the US. The app is freely available, and there are no additional costs for logging and displaying the data. The Automatic Pro worked about 99 percent reliably during the test drives; it sometimes takes a while for a trip to be uploaded to the server if Automatic's servers are struggling or the adapter loses its mobile network connection at the end of a trip.
The adapter might even help in the case of a stolen vehicle – that is, if the culprit doesn't notice and unplug it first. There are already about two dozen more apps for iPhone or Android, and, thanks to the easy-to-use API, it should not be long until a whole ecosystem of other practical applications becomes available.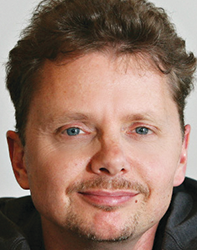 Mike Schilli works as a software engineer in the San Francisco Bay area of California. In his column, launched back in 1997, he focuses on short projects in Perl and various other languages. You can contact Mike at mailto:mschilli@perlmeister.com.
comments powered by

Disqus
Visit Our Shop
Direct Download
Read full article as PDF: