Librem 5 Production Challenges
Open Hardware – Librem 5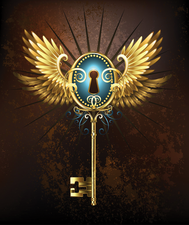 Despite a few ups and downs in development, Purism moves ahead in its quest to produce a free and secure phone.
In August 2017, Purism made headlines with its plans to produce a secure, free-licensed phone called the Librem 5 (Figure 1) [1]. Further headlines followed with announcements of partnerships with other projects like KDE and Gnome. But how is development faring now? Recently, I talked with Todd Weaver, Purism's CEO, about the challenges of developing an open hardware phone (Figure 2).
According to Weaver, Librem 5 development is constrained by Purism's commitment to software and hardware as well as security. To start with, as a social purpose corporation, Purism is "devoted to providing the highest quality hardware available, ensuring the rights of security, privacy, and freedom for all users" rather than being focused entirely on profit [2]. This principle means that Purism has set itself the goal of developing hardware that can be reproducibly built, does not track users, encrypts local data, and places all network communication fully under the user's control. Closely connected to these principles are the status of PureOS as a Linux distribution endorsed by the Free Software Foundation (FSF)[3], and the intention for the Librem 5 to achieve the Foundation's Respects Your Freedom (RYF) certification for hardware [4].
In addition, Purism strives to keep its development consistent with the policies of its partners, such as the privacy practices of the Electronic Frontier Foundation and the Gnome design guidelines, and the security policies of Debian, from which PureOS is derived. These constraints are usually consistent with each other, but they can differ at times in interpretation and emphasis, so some balancing may be required. "Society's technology genius is not lacking," Weaver says, "but our moral genius is. Purism is here to change the latter. Based on all research, hardware choices, and software development advancements, we are confident we will reach all our goals of freedom for society."
Technology Challenges
From the start, Librem 5 development was influenced by the desire to avoid what Weaver calls "the duology" – the phone market domination by Android and iOS. Purism maintains that neither duology member is compatible with Purism's security and freedom goals. However, perhaps an even greater challenge is that running the Librem 5 on a Linux version means foregoing the advantage of using existing app stores, each with thousands of downloadable apps. True, PureOS is based on Debian, which is often claimed to be the largest repository of Linux packages, but relatively few Linux apps are designed to run on phones.
At this stage, Weaver is not releasing details of exactly how Purism intends to answer this challenge. All he is currently saying is that "this is a simple equation of momentum and time. We have hundreds of development kits shipping to active developers. Plus, we have emulators, so we will see more and more applications being written and ported to PureOS. It is only a matter of time."
Another challenge is finding manufacturers. Purism already has established some relationships for assembling its line of high-security laptops, but the Librem 5 is the company's first venture into the phone market. "We have been able to use a lot [of existing suppliers]," Weaver says, "but we have also added new suppliers into the mix, since fabricating a phone from our schematics on up clearly requires adding new suppliers into the mix."
In addition, finding these new suppliers may be affected by the fact that Purism is a small company compared with companies like Apple or Samsung that dominate the phone market. "Some suppliers deal with gigantic volumes and only deal with a few customers," Weaver notes. Fortunately, "most suppliers deal with varying volumes based on other factors such as upfront fees and volume pricing."
One of the greatest challenges is that Librem 5 development was planned to take at least 18 months – more than enough time for market standards to change. Purism has been aware of this problem from the first days of its Librem 5 crowdfunding campaign and has been criticized several times for its reluctance to release final specifications.
Events, though, prove that reluctance only makes sense. Nicole Faerber, Purism's CTO (Figure 3), has blogged about Purism starting development with the NXP i.MX 6 System on a Chip (SoC). This model was ideal for the Librem 5, because it "did not require a proprietary firmware for normal phone cases [and included] an advanced free etnaviv GPU driver. The fact that the SoC has been on the market for quite some time also meant that the drivers were stable and solid."
Development with the i.MX 6 began before the crowdfunding campaign in August 2017. By September, it had reached the point where early prototypes [6] were working and capable of running Debian Unstable, Wayland, and Gnome (Figure 4). Yet already rumors of the new generation i.M 8 existed [7].
Early in 2018, Weaver and Faerber saw a demonstration of the i.MX 8, and, Faerber writes, concluded that the "i.MX 8 was well suited for the Librem 5 and [would] be available in larger quantities early enough for our initially scheduled shipping date of January 2019. The decision to upgrade to a newer generation of the SoC (from the same hardware family) brings the benefits of a modern 64-bit CPU, more GPUs on the silicon, lower power consumption, and a host of other upgrades, while still allowing us to maintain our strict requirements to seek the FSF's RYF endorsement. We believe that the risk trade-off is worth it given the modern upgrades the new SoC provides us."
In the same blog, Faerber describes how, around the same time, Purism realized that the cellular modem, which Faerber describes as "arguably the most complex part of a mobile phone" ran on "a blackbox proprietary operating system," using the same RAM as the SoC and thus created a security risk. Purism decided it needed to isolate the cellular modem but faced the problem that nearly all cellular modems suffered from the same potential security flaw. Purism had no choice except to redesign to keep the cellular modem from using the same RAM.
These explanations of specification changes were accompanied by the inevitable: delays in the release of the Librem 5 development kit and in the release of the Librem 5 itself. Originally planned for January 2019, the Librem 5 is now scheduled for April 2019.
All these problems are compounded by the fact that manufacturing is being done in Asia. Similar to other open hardware companies like Keyboardio, Purism has found it necessary to visit manufacturers regularly to keep the project on course. "We are looking at doing more and more fabrication within the US under our own roof." Weaver's hope is that "as we grow we gain leverage to have tighter control of the entire supply chain." Meanwhile, traveling is just another part of the price to pay for developing a new product.
Such delays would not be unusual in most development projects. According to Weaver, "most of the delays we see are attributable to unforeseen events, such as part shortages, shipping losses, deaths, and weather," the same sort of delays that can plague any product development. "Short-term disadvantages are clearly choices of long-term gain."
Coming Attraction
Purism is developing other products at the same time as the Librem 5. Current projects include the Librem Key, a physical security measure, and, coming in February 2019, a new product called Liberty Services.
But like the Librem laptops, the Librem 5 phone is intended to be what Weaver calls "a flagship product." Hearing Weaver talk about the phone's prospects, it quickly becomes apparent that the ideals behind it are as important as the product to him. The Librem 5 is almost certain to find a niche market. Whether, though, it can become "the catalyst to influence change in society" remains to be seen. At this point, all that can be said is that the Librem 5 is by far the most ambitious attempt to build an open hardware phone yet – and, so far, the ups and downs of development are not seriously slowing down its production.
comments powered by

Disqus
---
Support Our Work
Linux Magazine content is made possible with support from readers like you. Please consider contributing when you've found an article to be beneficial.
---