FOSS goals for 2019
Doghouse – Resolutions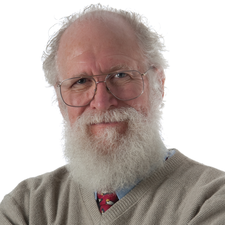 With the advent of 2019, Maddog makes a wish list and some resolutions for both himself and the FOSS community.
I am writing this article on Christmas Eve of 2018. While (due to the workings of a print magazine) you may not see it for a while, I am going to use this as a combination of a 2019 Christmas wish list and some 2018 New Year's resolutions for myself and (hopefully) some resolutions for the free software community.
My Christmas wish list for next year is simple. I hope to have FOSS even more dominant in the world of computing than it is today.
2019 marks 50 years that I have been in the computing work force, having written my first program in 1969. Although most of that time I have been using what most people call "open source" in one way or another, I have been involved with GNU and Linux for over 25 years.
My reasons for using FOSS over the years have been many and varied. Sometimes it was because I had older computers that could no longer run "mainstream" software, sometimes because the software I needed was not commercially available. Many times it was because I could not afford the commercial software I needed, and I refused to use pirated software.
There were times that I almost regretted not using some of the commercial software available, because it was so compelling, and I had to wait to get software from the FOSS community that could let me do the things I would have liked to do.
These issues have tended to go away for much of the software I need, and FOSS software exists for many of the things I want to do. However non-free software companies keep raising the bar. While new areas of technology often have FOSS solutions, there are some new areas where closed source still seems to be the only solution.
So my first New Year's resolution is to be even more diligent in seeking out truly free software solutions and helping others to create and promote those solutions.
I have started several projects over the past 10 years, such as CaninosLoucos.org, a project to design and manufacture open, low-cost, single-board computers in Latin America. I have also been working on ProjectCaua.org, a project to make computing more efficient and computers easier to use and to create part-time jobs for university students, so they can afford the living expenses of a university student, and therefore afford university itself. Both of these projects have been moving forward steadily but slower than I desired. While they are very, very close, I need to push them harder to get them going. I resolve that 2019 will be the year for that push and to get them to a self-sustaining level so that they can go on "forever."
I have always believed in education and have tried to make it as low-cost and available as possible. Since July of 2015, I have been the board Chair of the Linux Professional Institute (LPI). It has taken time, but I feel that LPI now has the direction, staff, and funding necessary to move forward in a big way. I resolve that 2019 will be the year that happens, so I can retire from that position in the year 2020.
In the last 10 years, I have had the most magical of events happen as I go from conference to conference. At almost every conference, and sometimes two or three times, I have had people approach me and say something along these lines:
"I listened to you 10 years ago, I followed your advice, and I moved from being a "programmer" to being a "project leader" using FOSS. Now I travel around the world, and I make three times the money I made before."
"I listened to you 15 years ago, and now I have used FOSS to help my company. I am now the CTO of my company."
"I listened to you 10 years ago; now I am the CEO of my own company, and I employ 60 people. Thank you."
I have told many people stories about how FOSS improved my life and how FOSS can improve their lives. My friends have encouraged me to write the stories down and to publish them. 2019 will be the year for that.
2020 will also be a magical year. I will be seventy years old. Assuming that the US government does not decide to "dis-entitle" me from the money I have been paying into Social Security and Medicare from the age of 15, and that my retirement account from DEC/Compaq/HP does not run out of money, I may be able to start my retirement project for a community of FOSS advocates.
Every time I talk about this community, people beg me to let them join, but they will not be able to "join" … they will have to believe.
comments powered by

Disqus
Visit Our Shop
Direct Download
Read full article as PDF:
---
Support Our Work
Linux Magazine content is made possible with support from readers like you. Please consider contributing when you've found an article to be beneficial.
---