FOSSPicks
FOSSPicks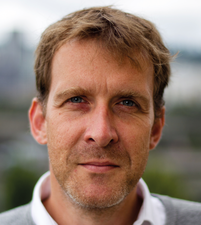 This issue's copy was almost late after Graham rediscovered just how immersive and addictive the 1997 game, Blade Runner, can be when recreated on the latest release of ScummVM. Plus, Graham explores Blender 2.8, Amass, Cookbook, Mangl, Cawbird, Chiaki, and more!
3D designer/editor/renderer
Blender 2.8
Blender really needs no introduction. It's one of the best known open source projects in the world. By showing open source's capabilities, regardless of platform, it has become a flag bearer for the entire movement. All of this is a long way from the uncertainty of 2002's Free Blender campaign, which raised over $100,000 to release the formerly proprietary source code. Blender is now a 3D platform to be reckoned with. In recent months, the project has been given grants worth millions of dollars by Epic Games and NVidia and is celebrating this huge milestone release of Blender 2.8. It has features that compete with some of the best commercial offerings. In some cases, like its functional 3D viewport, it even surpasses them.
Version 2.8 has been a long time coming. So long, that we've already looked at some of its features, such as the Principled BSDF shader (issue 203, October 2017), through their long gestation in Blender 2.7. But it's the GUI overhaul that's going to get the most attention. The old GUI was functional but arcane. In the past, right-click select objects, and users needed to frequently remember keyboard commands when the GUI made it difficult to understand which mode you were working in. All of this made learning to use Blender harder than it should have been, and many casual users would mention this difficulty in relation to its user interface.
When you launch 2.8, you immediately notice the huge UI improvements. Not only has the iconography been redesigned, it's now colorful! The scene collection pops in green and orange, and the various properties actually look tabbed.. The viewport has a brilliant little x, y, and z indicator in red, green, and blue that can be dragged to rotate the view. This means you no longer need to use a keyboard's number pad for setting the view, which is especially useful for those of us with keyboards that lack one. But the main visual upgrade is the toolbar on the left of the viewport. This changes according to context and lets you explore what's possible from your current state. In Object mode, for instance, there are icons for moving and transforming. Switch to Texture Paint for paint and mask. Switch to Sculpting mode and you realize how many options you never knew existed. It makes Blender much more discoverable and easier to learn.
Another huge feature for this release is the Eevee rendering engine. What makes it so different is that it builds scenes on your GPU in real time, much like a game engine. The results are absolutely stunning and are easily the equivalent of a long render time from just a few years ago, but you can now play with the scene, layout, animation, and objects with output good enough for most animations. If you still want to render with the Cycles renderer, you can switch to this without changing any further configuration in the scene. It's seamless, and we've only scratched the surface of what this amazing new release has to offer. If you've ever been put off using Blender because of its perceived complexity, now is the time to try it again.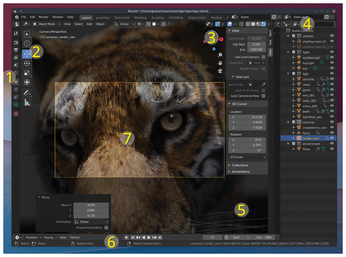 Project Website
Package manager
comments powered by

Disqus
---
Support Our Work
Linux Magazine content is made possible with support from readers like you. Please consider contributing when you've found an article to be beneficial.
---