FOSSPicks
FOSSPicks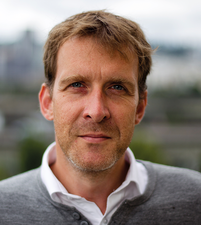 Graham recently found the perfect use for his old Nintendo DS Lite. Thanks to having exactly the same screen resolution, it now runs the brilliant ZXDS Sinclair ZX Spectrum emulator.
Video editor
OpenShot 2.5
OpenShot is one of those applications that has been around for such a long time you forget how far it's come. Way back in 2008, when it was first released, video editing on Linux was almost nonexistent. Back then, it was good enough to simply have something that could stitch a couple of clips together without running out of memory. Over a decade later, open source video editing has come a long way, and so too has OpenShot. Whether it's from your phone or an online gaming session, video has become ubiquitous, and an application that helps you get the most from your recordings is now a cornerstone of any operating system. OpenShot has become one of those cornerstone applications and is a strong candidate for being the Linux equivalent to Apple's iMovie, with elements from the truly professional FinalCut Pro thrown in for good measure. It's a nonlinear video editor that lets you drop various clips and recordings into a pool before dragging them onto a visual timeline where they can be cut against one another, blended, and otherwise made into a coherent whole.
OpenShot 2.5 has been described by the OpenShot team as "our largest release yet," and it's amazing how much progress has been made in the two years between this and the last major update. The two flagship features for this release, however, both deal with performance. This might not seem that exciting, but if you've ever tried to process and edit large video files, you'll know the difference between how often you use a powerful but slow application, versus one that gets the job done with as little delay as possible. OpenShot started off as the former and is quickly becoming the latter. The first performance feature is hardware encoding and decoding support. This does have the "experimental" caveat, but it means that if you're using any of the supported graphics hardware, you can benefit from a performance increase of 30-40 percent without putting any more strain on your CPU. Similarly, keyframe performance has also improved. Keyframes are a snapshot of values at a specific frame, and these values are interpolated between one keyframe and the next to create smooth transitions, blending, transformations, and many other kinds of animation within your videos. Calculating these values as you skip between clips has been slow, but this release promises to make them "magnitudes" faster.
Another significant new feature that will help OpenShot take over the world is its new ability to import and export EDL and XML files, as used by Adobe Premiere and Apple's Final Cut Pro. Both of these formats are close to being industry standards on Windows and macOS, synonymous with Word documents in the world of video editing. EDL, in particular, is used across a huge range of broadcast products, and its support in OpenShot means you can work with different people on the same project across different software platforms, which is what often happens in video production. Finally, the Blender support for title rendering has been aligned with the major 2.8 update to Blender. This allows animated titles to be rendered directly from OpenShot for the best possible quality and flexibility.
Project Website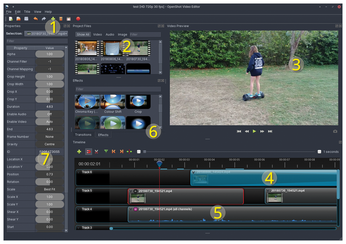 Screen recorder
comments powered by

Disqus
---
Support Our Work
Linux Magazine content is made possible with support from readers like you. Please consider contributing when you've found an article to be beneficial.
---