Reading and writing metadata from multimedia files
Hidden Data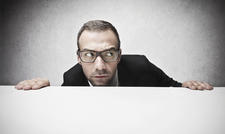 ExifTool lets you modify and analyze metadata in multimedia files from the command line, but its comprehensive feature set results in a lengthy learning curve. Luckily, jExiftoolGUI offers an intuitive interface that makes using ExifTool easier, even for less experienced users.
Multimedia files, such as pictures, videos, or music tracks, often contain metadata (additional information not found in the file name or file attributes). Exchangeable Image File Format (EXIF), the standard for storing this metadata, provides details such as recording date, shutter speed, and aperture, among other things. Introduced in 2010, EXIF was originally used for digital camera photos. Today, EXIF has other applications and includes far more data than originally intended. For instance, applications such as Geeqie and digiKam use an image's metadata to control the display order or to narrow a search.
Usually, metadata is defined once and then not edited, because it contains important information about the multimedia data. In practice, there are exceptions where metadata access is both useful and necessary. For instance, many digital cameras still do not store location data in the images. However, if the data exists in the form of a track recorded with a GPS device, it makes sense to include the location data as additional metadata in the file.
For these and many other tasks, Phil Harvey has developed ExifTool [1]. Implemented as a Perl library, ExifTool is the most comprehensive free software for reading, adapting, or adding metadata in multimedia files. Over the years, many users have contributed to ExifTool's development, making it an extremely extensive, but also complex, piece of software [2].
[...]
Use Express-Checkout link below to read the full article (PDF).
comments powered by

Disqus
Visit Our Shop
Direct Download
Read full article as PDF: