Sparkling gems and new releases from the world of Free and Open Source Software
FOSSPicks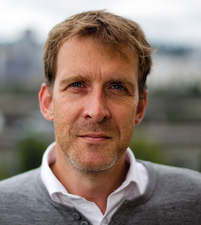 In a previous office job, Graham once wrote a small game that timed how long it took to type a specific sentence. The typing sound of playing the game may or may not have sounded like productive work.
Writer's IDE
Zettlr
While there are many text editors available for Linux, there aren't many that are suitable for large or long-form projects. Every writer is different, but bigger projects typically benefit from an environment that helps with note taking, link annotation, draft edits, creating a bibliography, and adding references. This is probably why lots of Linux-based authors choose augmented versions of Vim or Emacs, or even the ancient version of the proprietary Scrivener that still runs on Linux. Zettlr, however, is a new text editor that has some unique features that make it a good candidate for larger and more ambitious projects. It runs on Electron, but it puts text editing at the center of its environment while adding lots of neat features that could help any intrepid writer conquer their toughest challenges.
The editor is the most important thing, and Zettlr is built around the plain text syntax of Markdown. Markdown is a great choice for this because you can ignore it, both as a writer and as a reader. Adding Markdown elements simply improves navigability and presentation. Typing these elements into the editor, such as # for headings or an * for a list item, will immediately style the text in the document – not fully, but enough to differentiate it from the plain parts of text. Start a bracket and the end bracket is added automatically. Add a link and the raw Markdown disappears, replaced by only the link. This in-place preview avoids the need to have one panel for the raw text and another panel for the Markdown, which is what the majority of other Markdown editors do. Writing always feels central to Zettlr, and it's great to see features such as a real-time word count, a distraction-free mode, and a typewriter mode for keeping your cursor in the middle of the text you're working on, within easy reach.
The beautiful style rendering extends to code highlighting too, as well as special metadata. There's a good example of the metadata in an optional block of YAML front matter that's consumed by the content management system. This is one of the best things about Zettlr, because the keywords you hide away in this YAML can be seen in the project overview for the document you're working on, within what's called a workspace. A workspace is a way to separate sets of documents from one another, and the workspaces can contain as many documents and subfolders as you need. Some of these documents will likely be the text for your final output, but they can equally be research documents, citations, and other clippings. Cross-links between files can be made using a special identifier or a file name, but an identifier will continue to link to the file even if its name changes. Some elements are also interactive elements, including checkboxes, helping you keep everything in one place. Finally, Zettlr can integrate live citations with an entirely different application, the seriously impressive information manager we looked at a little while ago called Zotero. Zotero is an excellent place for saving all the small snippets of information you typically collect when researching a subject. It's the kind of integration you see on macOS, and it's brilliant to see these kinds of features finally making their way to top-class open source projects.
[...]
Use Express-Checkout link below to read the full article (PDF).
comments powered by

Disqus
Visit Our Shop
Direct Download
Read full article as PDF: