Booting up the coreboot firmware alternative
Distro Walk – coreboot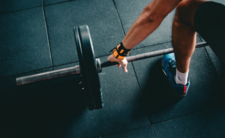 Coreboot is an open source firmware alternative with an emphasis on speed and simplicity.
In the next few years, how you boot a computer could change drastically. A firmware alternative known as coreboot [1] is well on the way to becoming readily available, and it is likely to become more popular as development accelerates. For one thing, coreboot is a giant leap forward for open hardware. Just as importantly, on hardware where it can be implemented, coreboot boots three to four times faster than the familiar BIOS or UEFI, and, depending on how it is configured, sometimes even faster.
Originally known as LinuxBIOS, coreboot was founded in 1999 at Los Alamos National Laboratory, the research and development facility best known for its role in the development of the atomic bomb. Today, coreboot's major contributors include manufacturers such as AMD and SiS, and motherboard vendors such as MSI, as well as various participants in the Google Summer of Code.
Supported CPU architectures include x86-64, ARM, ARM64, and RISC-V, as well as AMD's Geode and other software-on-a-chip platforms. In addition to Linux, coreboot directly supports BSD, OpenBSD, and Windows 2000 or later. You can also use coreboot indirectly with other operating systems specified in the payload. In addition, coreboot has inspired a number of spin-off projects, such as the Libreboot distribution [2] and librecore [3], which places a heavy emphasis on software freedom and non-x86 architectures. As these lists show, coreboot is supported across a wide spectrum of hardware and developed by an alliance of academics, manufacturers, and community members. Although reverse engineering is sometimes required, in a growing number of cases, coreboot developers can get schematics directly from manufacturers.
[...]
Use Express-Checkout link below to read the full article (PDF).
comments powered by

Disqus
Visit Our Shop
Direct Download
Read full article as PDF: