FOSSPicks
FOSSPicks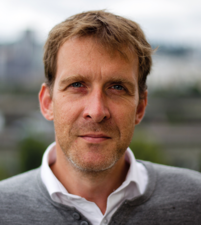 Graham has finally taken delivery of a couple of RISC-V development boards for Linux experimentation. Expect plenty of cross-build tools in future issues!
Electronics designer
KiCad 7
KiCad is a huge cross-platform application that's used by thousands of designers, from hobbyists to professional engineers. It's remarkable that it remains open source and free, and it is capable of far more than we could describe briefly here. It encapsulates all you need to create and test circuit schematics, a process known as schematic capture. A huge symbol library lets you drag and drop almost any component you could ever require into your circuit, from 50 different audio amplifiers to 30 different video encoders and decoders. If you do discover something missing, you can generate and drop your own creations into the library to create your own symbols. Circuit simulation makes the application feel a little like programming, testing, and debugging within an IDE before you arrange circuits into a layout that can be built or printed, or even viewed in 3D – with a 3D mouse. Finally, a Bill of Materials (BoM) can be generated to include everything you've used so you can easily create an order to deliver everything you need alongside your PCB. KiCad doesn't quite negate the need to understand the first principles of electronics, but it goes a long way to make it more accessible and as approachable for anyone with an interest. It's even powerful enough to stay with you when your skills eventually take you to a professional level. There are only a handful of open source applications that can say the same.
KiCad has now been in development for over 30 years. It's a project we often mention in passing, most recently when we covered a tool called Pinion that used KiCad 6 in the background to create wonderful interactive electrical circuits and circuit pinout diagrams. With this major release of KiCad 7, we have the perfect excuse to look at this all-conquering electrical circuit design tool in more detail. It's become a hugely influential project, helping to kickstart and maintain the burgeoning DIY circuit design and printing boom. And thanks to its new annual release policy, version 7 comes almost exactly a year after the previous major release. It includes fixes for over 1,200 issues alongside some significant new features. These new features include custom fonts that can be used in schematic, PCB, and worksheet editors, along with the ability to create text boxes, which are likely an ideal location to test out the new fonts. There's also support for 3D mice, which can help you navigate the metaverse of your own constructions without turning them into physical objects. When you do want a physical object, there's a new command-line interface to help automate schematics export and file conversion, and there are new rectangle and circle primitives for drawing pretty patterns all over your circuits. To help with simulation mode, some of the configuration options for a model now have their own graphical properties rather than requiring you to enter the configuration text manually. This helps expose what is often an overlooked and very powerful part of what KiCad offers: its ability to simulate components in circuits. The best feature, however, is being able to draw a wired connection at 45 degrees. You could previously draw at right angles, or across whatever angle worked for a start and end point, but fixing an angle to 45 degrees is very pleasing and works well when optimizing circuits for a specific space.
Project Website
[...]
Use Express-Checkout link below to read the full article (PDF).
comments powered by

Disqus
---
Support Our Work
Linux Magazine content is made possible with support from readers like you. Please consider contributing when you've found an article to be beneficial.
---