Sparkling gems and new releases from the world of Free and Open Source Software
FOSSPicks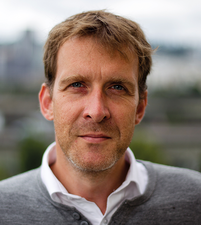 This month Graham looks at wallabag, Read It Later, killport, F3D, Tenacity, Cataclysm: Dark Days Ahead, botany, and more!
Link manager
wallabag
For as long as there's been web browsing there have been ways to save and manage links for later reading. Of course, most of us use bookmarks, but it's also common to sync bookmarks across devices, or to use a third-party service to save a bookmark and cache its content for improved readability or for offline access. One of the best options is Pocket, a commercial subscription service with a generous free tier that was called Read It Later, before being acquired by the Mozilla Corporation in 2017. Thanks to this commercial background and its continued patronage under Mozilla, Pocket has mature platform support, with apps for Android, iPad, iOS, macOS, and Windows, and first-party integration with Firefox. This makes Pocket convenient and accessible from wherever and whenever you need it. It's even central to the creation of these very pages because the author extensively uses it to cache open source software discoveries from whichever machine or device they were discovered on.
Despite Mozilla's position as custodian of Firefox and the open web, and its promises to the contrary, Pocket's server code remains proprietary, and the service recently dropped one of its most useful features. This was its ability to add links to your Pocket account by sending an email to a special address. This was a great solution if you didn't have an integrated client handy and was the only option if you used a web browser without Pocket support, such as the brilliant qutebrowser. Which is where we come to true open source alternatives, and wallabag is the best of them. Wallabag is a PHP web application and server with accompanying apps and browser integrations. You can self-host the server or pay a small fee (about $10) to use the project's hosted service. Setting this up yourself is relatively convoluted, but can be done with a cheap VPS or home server. You'll need a domain name, NGINX, MySQL/MariaDB, Let's Encrypt, and some configuration tinkering – nothing the average Linux nerd or sys admin can't handle before breakfast, and it's often worth doing it this way for privacy and peace of mind. You can then generate client keys from the web client for any of the accompanying apps, which will securely and privately add links to your account whenever you summon them.
A clever tagging system can be used to either categorize links manually or with automatic pattern matching, such as listing certain sites for "science" or "synthesizers." These make browsing your new and archived links much easier to manage, regardless of whether you use the web portal, or Android and iOS apps, to read the content you save. Each client will extract the contents of your links, allowing you to read an article within wallabag's own distraction-free reading environment, or you can use integrated RSS generation to turn your lists of links into an RSS feed for use with a native Linux newsreader, such as Read It Later, or even to get Calibre to automatically send articles to your e-ink device. There's even a command-line client for adding, removing, and tagging articles, and it perfectly replaces Pocket's old email functionality, letting you add wallabag support to any browser or scripted solution. Wallabag excels like this because it's open source, and developers can make it work anywhere from Emacs to Safari on macOS, and there's never been a better time to give it a go.
[...]
Use Express-Checkout link below to read the full article (PDF).
comments powered by

Disqus
---
Support Our Work
Linux Magazine content is made possible with support from readers like you. Please consider contributing when you've found an article to be beneficial.
---