FOSSPicks
FOSSPicks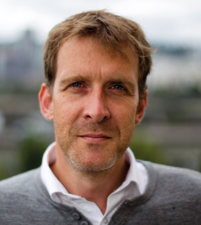 In what might be either the onset of tin foil hat disease, or a nagging conscience, Graham has recently started to move as many of his SaaS accounts to servers under his control, as you'll no doubt read in these pages.
Audio workstation
Qtractor 0.9.34
We've mentioned the venerable Qtractor many times across these pages. It's an audio and MIDI editor that can be used to edit podcasts, play with Linux plugin effects and synthesizers, and help to produce the music track. It's been able to do all this for a while, but we've as yet not given the application the attention it deserves. This may have been because, even just a couple of years ago, for audio its user-interface was difficult to understand, and for MIDI, it was generally surpassed by Rosegarden. But Qtractor has stuck to an incredible development and release schedule, with up to eight major releases a year, and it has improved dramatically. It's now a compelling alternative to using Ardour or Audacity for audio recording and editing, even for podcasts. For MIDI, it's better than Ardour. And it does this by remaining as close to the original Cubase-era software audio production paradigm as possible, which means if you've ever used a digital audio workstation, Qtractor will already feel familiar.
This paradigm usually means audio and MIDI tracks run horizontally across the main display, with the recording controls for each track in a header section on the left. Waveforms and MIDI data are shown in blocks called "clips," either as they're being recorded or after they've been imported into the project. Clips can be edited non-destructively by dragging the start or end points, creating fades from corners. Double-clicking a MIDI clip will open an excellent MIDI editor, and there are processing tools for transposing, stretching, quantizing, and rescaling the MIDI data. Qtractor does all this, and handles MIDI data well. It's also one of the few applications on Linux that can process MIDI system exclusive (SysEx) messages, and you can even add and configure MIDI controllers to change various parameters within the application, such as track gain, panning, recording, and monitoring.
Audio files aren't quite so well catered for, much like earlier versions of Cubase, because you can't double-click an audio clip and get Audacity-level editing. But you can still automate fades, normalize levels, and time-stretch clips to fit a specific time or beat whilst retaining the original pitch. All of this is accomplished with unlimited levels of undo and redo, so you're free to experiment with your recordings. As with Ardour, audio is being handled by JACK in the background, which means you're free to route and reroute individual tracks anywhere you wish. Unlike Ardour, however, you don't need to consider JACK unless you want to. The defaults work transparently, and adding tracks, buses, inserts, and effects can all be done without having any specialist knowledge. If you do need to dive into the routing details, QjackCtl is the standard UI throughout Qtractor, and this should be familiar to anyone who has played with JACK before. It's just as flexible as Ardour without all the complexity.
[...]
Use Express-Checkout link below to read the full article (PDF).
comments powered by

Disqus
---
Support Our Work
Linux Magazine content is made possible with support from readers like you. Please consider contributing when you've found an article to be beneficial.
---