How GNOME and KDE spend their money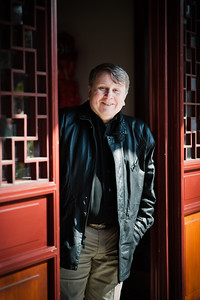 Off the Beat: Bruce Byfield's Blog
Sep 16, 2009 GMT
Quarterly reports are the stuff of business. In most people's minds, they are as far from the spirit of free and open source software (FOSS) as anyone can imagine. All the same, as non-profit organizations, many FOSS projects issue them. And while your first reaction may be to avoid quarterly reports, they can give some insights into projects, especially if you read between the lines.
For instance, if you have been assuming, as I have, that GNOME has more corporate support than KDE, and a larger budget, a look at the latest report for GNOME and KDE may surprise you. Together, the two reports give an entirely different impression than you might assume.
Neither quarterly report has much in common with the glossy publications offered by multi-national publications. Both are PDF files with undistinguished layouts and a minimum of graphics. Even head shots of people mentioned or reporting are absent. Compared to corporate reports, those of both GNOME and KDE are practical, unadorned publications.
Of the two, GNOME's (its first, covering June, July, and August 2009) comes closest to the spirit of a corporate report. It includes not only the obligatory message from GNOME's executive director, but also reports from the Release, Bugsquad, Marketing, Web, Usability, Accessibility, Documentation, Art and Localizations Teams. Although some of these reports were outdated by the time the report was released, their overall impression is of a multi-tiered multi-national's executives reporting in. In general, the report fits in well with GNOME's traditional tendency to favor the corporate side and with its recent interest in marketing. Like most quarterly reports, it is as much a public relations document as an effort to provide concrete information (although it does both). The one non-corporate note is at the beginning, when executive director Stormy Peters asks readers, "please let us know if you find it useful!"
In comparison, KDE's report for March through June 2009 is less than one quarter the size of GNOME's. Although it includes the usual redundant introduction -- this time by Aaron Seigo -- it contains far fewer individual summaries than GNOME's report. These differences may reflect the greater experience that KDE e.V. -- the German non-profit that manages KDE -- has with the whole idea of reports, and has the advantage that it is more likely to be read completely. At the same time, because it is so short, the KDE report seems less corporate, an impression that is fitting for the project's more community-based orientation.
Beyond these general impressions, what is most interesting is the financial accounting in the reports. The two reports are not strictly comparable, given that many FOSS activities occur in the northern hemisphere's summer rather than spring. Nor is it always obvious in either report what falls under each line item. Still, some differences emerge.
For instance, GNOME lists an income of just over $102,000 for the quarter covered by its report. This income includes $65,000 from the Desktop Summit, $20,000 from "advisory board fees" (which I interpret mainly as donations from corporate sponsors), and $12,400 collected by the Friends of GNOME, a promotional and fund-raising project.
Omitting the Desktop Summit as a one-time source of income, these figures mean that GNOME has traditionally relied on corporate supporters. Corporate supporters continue to provide the bulk of GNOME's income, but the total from Friends of GNOME suggests that GNOME may be switching to a more community-based source of income. However, given that GNOME reported an approximate income of $54,000 per quarter in 2008 (http://markmail.org/message/bsk4gush6hoq42ef), GNOME does appear to be suffering from reduced income this year; if you divide the one-time Desktop Summit income over all quarters, GNOME is apparently operating this year on about $47,000 per quarter.
By contrast, KDE's income for the quarter covered by its report totaled just over $111,000 (if you convert the figures from Euros to approximate American dollars). This is actually an increase from the incomes of $93,000 and $102,000 in the fourth and second quarter of 2008. In other words, despite GNOME's wooing of corporate support, KDE appears to have roughly twice the budget of GNOME in each quarter. And, just as importantly, KDE does not seem to have been affected by the recession.
What is not altogether clear is where KDE's income is coming from. However, if you assume that the Camp KDE sponsorships and donations indicate corporate donations, then KDE is attracting more support from business than GNOME, Assuming that "supporting members" refers to individuals, KDE is also is collecting more than twice as much from indviduals.
To keep running, GNOME spends $34,401 on wages and $3300 on employee travel, while sponsoring the costs of developers traveling to the desktop summit with $10,300. No other travel expenses are listed, so, presumably, GNOME spends a comparable amount for travel each quarter.
In comparison, KDE spends $17,000 on wages, plus some $2000 for legal expenses and $3,000 for board meetings -- presumably because a number of board members travel from North America to attend. Even so, its administrative costs are less than half GNOME's, despite its larger income.
Moreover, KDE also provides some $27,000 in travel expenses to events ranging from developer meetings, conferences and Camp KDE, a total well over twice that of GNOME, even in a quarter without the Desktop Summit. From these figures, it appears that KDE places a far greater emphasis on face to face meetings than GNOME currently does.
Considering these figures, you should not be surprised that KDE was reporting a positive balance of over $288,000. GNOME's total balance was not reported, but, considering that last year GNOME was expecting a short fall of some $40,000, the chances are that its bank balance is nowhere near KDE's.
These suppositions might change if we knew exactly what each line item involved. Still, the differences are consistent enough to make clear that KDE is more than holding its own in the corporate world. What's more, it appears to run more cheaply than GNOME, and to spend more of its money on its community.
These conclusions are no reflection on GNOME, nor on the current members of the GNOME Foundation. If nothing else, being centered in North America, GNOME might have been harder hit by the recent recession than KDE, which tends to be centered in Europe.
But these conclusions do show how your impressions can change when you get to the bottom line. KDE, from what I can see, is not the underdog that many imagine.
Comments
Inward investment UK

nice... post
i wanted to thank for this great read
<a href="http://www.locations4business.com/europe/uk/ ">Inward investment UK</a>

Thought

Nice information, many thanks to the author. It is incomprehensible to me now, but in general, the usefulness and significance is overwhelming. Thanks again and good luck!
http://ezinearticles.com/?P...-Quick-and-Easy&id=3968251

My view

Nice information, valuable and excellent design, as share good stuff with good ideas and concepts, lots of great information and inspiration, both of which we all need, thanks for all the enthusiasm to offer such helpful information here.
<a href="http://ezinearticles.com/?P...-Easy&id=3968251"> payday loans Canada</a>

cool

I came to your article from another article and am really interested in this learning about this. , I feel strongly about information and love learning more on this. If possible, as you gain expertise, It is extremely helpful for me.
would you mind updating your blog with more information? http://www.pcgamesupply.com/buygames/Exteel-Online

travel


Th4t be an epic da shizzi4 post, th4nkie 4it & in da futures we'll be seeing more of it

We7ll I8be dat9 ogr6e speekie da speekie, gratz & than4x

heb7e sh8at be th34nkie 4it on da posting left & righ8ty

http://libertytravel.com
http://discountcruises.com
http://flightcenter.com

Flower store in uk

http://flowersstore.co.uk
I really liked your article. Keep up the good work.


Flower store in uk

<a href="http://flowersstore.co.uk/">Flower store in uk</a>
Hey great stuff, thank you for sharing this useful information and i will let know my friends as well.

Moroccan furniture

It's really interesting to read this post,i read it completely now i interested to know more about it so hope you may add more information in your next post.i will enjoy that too.

The Review given in this post is useful for us

The Review given in this post is useful for us. I will implement all the facts and notes given here. Only to say thanks will not be adequate. I appreciate the writer for such wonderful and precious thoughts. Hence, I admire writer thoughts and views on each and every concept.http://casinobonuszone.com/casinos/

My view

This webpage is excellent and so is how the subject was developped. I like some of the comments too though I would prefer we all stay on the suject in order add value to the subject. It will be also encouraging to the author if we all could mention it
http://watchhotmoviesonline.com/

information

very nice blog<a href="http://www.mwseekingmw.com" >Married Women Seeking Married Women</a

diamond jewelry

I feel this srticle is very much knowlegable and would love to read any such post in future.
http://www.royaldesignonline.com/

My thanks

It does seem that everybody is into this kind of stuff lately. Don't really understand it though, but thanks for trying to explain it. Appreciate you shedding light into this matter. Keep it up
http://yeastinfectionscausesandtreatment.com/

My thought

Hi everybody,
I completely agree with you. I really like this article. It contains a lot of useful information. I can set up my new idea from this post. Thanks so much!
http://www.galapagos-bound.com/

spam filters

Seriously, you should use some kind of spam filter on your comments... It's kind of decieving

My view

Hello I am so delighted I found your blog, I really found you by mistake, while I was looking on Yahoo for something else, Anyways I am here now and would just like to say thanks for a tremendous post and a all round entertaining blog. Please do keep up the great work.
http://www.peru-bound.com/

nice article

This is very nice article and impressed for this artcile
<a href=http://www.legendarydevils.com/>free full downloads</a>

my thoughts

I am really interested in this program but I do not know much about it. After reading your article, i have more experiences to work with it. Your post is interesting and picturesque. I hope i can get your post in next time. Keep on!
<a href="http://theaccidentlawyers.org/injury-lawyer/">injury lawyer</a>

It is not to be forgotten that Nokia j

It is not to be forgotten that Nokia just acquired TrollTech (QT) and thus, as a big juggernaut, might be helping out a bit more with deeper pockets?
Regards, capatana,
http://www.highdesign.ro

Good idea!~

Hi. I wanted to drop you a quick note to express my thanks. I've been following your blog for a month or so and have picked up a ton of good information as well as enjoyed the way you've structured your site. I am attempting to run my own blog but I think its too general and I want to focus more on smaller topics. Being all things to all people is not all that its cracked up to be.
http://www.aquavidapools.com/saltwater.php

GNOME

Gnome is not yet very common among people. I think it will take some time.

http://www.stagcleaningservices.co.uk

engagement rings


I found this article very interesting and informative. It will definitely add to our knowledge.

<a href="http://www.royaldesignonline.com/">engagement rings</a>

nfl jerseys


Great, lots of good advice on your post. and as a return,i will buy a <a href="http://www.stajump.com">NFL Jerseys </a>to you for my thanking.

it takes some time

its really nice article, but it takes some more times to count all the money of the people.
http://www.ldevils.com

My thought

I found this is an informative and interesting post so i think so it is very useful and knowledgeable. I would like to thank you for the efforts you have made in writing this article. I am hoping the same best work from you in the future as well. In fact your creative writing ability has inspired me. Really the article is spreading its wings rapidly...
http://www.aquavidapools.com/poolplastering.php

Opinion

Aw, it was a top quality content. Actually I would like to write like this as well - taking time and real energy to bring about an excellent post... however what can I say... I procrastinate an awful lot and by no means appear to get things completed...
http://simulationassuranceauto.org

Well done !

The post is very nicely written and it contains many useful facts. I am happy to find your distinguished way of writing the post. Now you make it easy for me to understand and implement. Thanks for sharing with us.
http://www.locations4busine...ire/stevenage-borough-council/

My thought

Hi there!
The blog is absolutely fantastic. Lots of great information and inspiration, both of which we all need. Thanks.
http://www.tradefromhome.co.za/

Excellent post!

In fact, all conclusions you showed above are no reflection on GNOME, nor on the current members of the GNOME Foundation. But I think they give us our impressions can change when we get to the bottom line. In sums, I completely agree with you. http://www.zenoseo.com/seo-reseller/

My thought

Aw, it was a top quality content. Actually I would like to write like this as well - taking time and real energy to bring about an excellent post... however what can I say... I procrastinate an awful lot and by no means appear to get things completed... http://simulationassuranceauto.org

Sorry for mistakes

I had mistakes in this blog. Sorry for mistakes
http://www.aboutdiet.net/ab...mend-ab-circle-for-perfect-abs



Hello there

Hello there. I am truly interested on this matter. Could you be composing whatever else on the subject of this?

<a href=http://www.aboutdiet.net/ab...b-circle-for-perfect-abs>ab circle pro reviews</a>

I always feel great


I always feel great when I find the blog useful for and it takes place in my collection. And, moreover, my colleagues are just fixed on it.

<a href="http://theaccidentlawyers.org/injury-lawyer/">injury lawyer</a>

great

There's much more to discuss on the issue. This is a great and very valuable information about this topic. Thank you very much for sharing ...
http://placementargent.org

cool

Thanks. I get some useful information about this. Good work.
I put a link to your blog at my site, hope you don't mind?
<a href="http://placementargent.org">placement argent</a>



Great work

Awesome Article, thanks!! http://findrapidlinks.com/

Remikon

But there is some KDE have to to do. Many Linux-users, including me, are too suspicious to download ISO-file with KDE. Looks like Gnome has more reliable reputation. I've heard about too many disappointed KDE-tries. Perhaps KDE 4.3 can change things. http://www.buygenericultramadol.com/

roman

I benefit a lot from your blog, before looking your website, I have little knowledge of it.
Thanks for teaching me these. http://www.ultramadol.us/

siwon


In the game karos online, <a href="http://www.buygoagold.com/">goa gold</a> is very important, you do some task to improve your levels, and you can get the <a href="http://www.buygoagold.com/">gates of andaron gold</a>, playing the game with your friends ,you fight the monster together, in addition, you can <a href="http://www.buygoagold.com/">buy goa gold</a>, In order to <a href="http://www.buygoagold.com/">buy gates of andaron gold</a>, it is wealthy to spend time and money playing the game, Getting the <a href="http://www.buygoagold.com/">cheap goa gold</a> is effective and interesting.

Rapidshare Search Engines

Thanks for providing the posts that are liked not just by me but the whole my family. http://www.download-center.pl/mapa.html

there has been a great deal

Recently, there has been a great deal of inquiries by the
American FTC against bloggers and web-site owners
for not publishing marketing revenue, or potential
relationships with marketing agencies.
<a href="http://www.hotwallpapers4u.com/">Hollywood Wallpapers</a>
What are your personal thoughts about how this could potentially effect
the blog community?

buy everquest 2 gold

<a href="http://eq2.virgolds.com/">eq2 gold</a> and the swordsman in the game. Is it solo able in the <a href="http://eq2.virgolds.com/"> eq2 gold</a>? It is not too bad, you should survive pretty well with <a href="http://eq2.virgolds.com/">eq2 plat</a> if you equipment is up to date.

SuSE

SuSE and Mandrake, the biggie European parents used KDE while Red Hat uses Gnome- the USA parent, as does Ubuntu - also now situated in North America. http://www.rapidsloth.com Debian, also from North America, traditionally *refused* to use KDE as Qt was not 'True Open Source'.

KDE vs Gnome

I have been using Linux since 1993. I 'secretly' switched to Mac. I was totally disgusted with KDE and its new user interface paradigm which was apparently on copying Vista, start bar = yuck! I tried gnome and liked it, but it was not polished like the mac.

I switched because Linux can't edit video from my HD camera, and Mac is king in video editing. iWork, which is their office suite, while not free, its only $89 for Keynote (powerpoint replacement), Pages (word), and Numeric (spreadsheet).

KDE is not for me, as I can't stand a start bar. I love having the Mac, its polished. Software updates to the OS are tightly integrated into the GUI. In KDE/Gnome, software updating depends on the distribution, no smooth way to keep your system up to date through one interface.

The sad part about linux is, all the "open source" stuff I can run on the Mac, and the reasons to run it on Linux are pretty low. Would I give my grandmother linux, no? would I buy her a MacMini yes.

Mac is more expensive but, the software GarageBand, iTunes, iWork, far better than KDE or Gnome.
My guess is KDE and Gnome will fight each other for years to come, meanwhile, you can just buy
a mac and be over with the desktop wars. Linux community is stupid to even have KDE vs Gnome, there are some great Gnome apps like Gnumeric and AbiWord, why would you re-invent the wheel? but you did KDE has to have its own Kword... I remember using Krita it was garbage compared to Gimp.

I don't think Windows 7 or Apple's Snow Leopard has anything to fear from Linux. Even the netbooks started to dump Linux in favor of XP.

As time goes by I don't miss Linux and all the fights/desktop wars/kernel wars (remember Con Colivas?)



food for thought

that was really very interesting. I bet as a rule people don't think about it at all cause it's a bit ill mannered to count other's money. but in case of such organizations, we have the right to know all about it. thanks for sharing. used to read some other articles I downloaded by http://www.picktorrent.com and I should say many men many minds

GNOME-KDE

I am a KDE 3.5 user but I like GNOME and I wish to switch but what bother me is an Evolution mail which is integrated in GNOME. On KDE I use KMail and I wish that we have a time machine and turn time back when was KMail independent applicaton.


Interesting place to look for info.

That was a pretty interesting article. Unlike many of the comments, the author managed to steer clear from taking too strong of a position in favor of GNOME or KDE. Thanks for beginning to unravel the mysteries of open source finance!

Re: You have to look at the year

Stormy wrote:

"To get an accurate picture of the finances, you have to look at the entire year. For example, most of GNOME's income comes in during the first two quarters of the year. (And you are correct. Most of the GNOME Foundation's donations have traditionally come from corporate sponsors and we have done a big drive this year to increase community contributions through Friends of GNOME. We've raised that from about $6,000 last year to over $20,000 this year. Interestingly, most financial donations come from users, not contributors.)

"Our budget is published on our website and our 2009 results will come out soon as our fiscal year ends September 30th. "

Stormy:

You're right, of course, that a whole year should be more accurate than a single quarter, especially when that quarter includes an unusual event like the Desktop Summit. Maybe I will take another look in more detail when the yearly report is released.

Re: bias

anon wrote:

"Your article seems to hint that there is some dark, hidden secret about where KDE's income is coming from. I would equate KDE's "Donations" with "Friends of GNOME", both are equally anonymous."

If that hint can be read into what I wrote, I certainly didn't intend it. All I meant to indicate was that "donations" did not give much information about the source. It might be equivalent to "Friends of GNOME," but it is not nearly as specific as a source.

Re: Seasonalilty of donations

Dave Neary wrote:

"While I don't dispute that GNOME couple possibly run a tighter ship, you have perhaps chosen the worst quarter possible to judge the relative merits of the projects - the quarter in which the Gran Canaria Desktop Summit happened."

Dave:

Thanks for providing more detail. But I should stress that I was not passing any judgment about the projects' merits, just seeing what the quarterly reports might show about how the projects spend their money and what their priorities might be.

Re: KDE world Map

Hmm... interesting theory:

But if GNOME were so US-bound and KDE were so Europe-bounded, why do the maps look almost like each other?

http://worldwide.kde.org/
http://live.gnome.org/GnomeWorldWide

Big FAIL for your theory, I'd guess.

Seasonality of donations

Hi Bruce,

While I don't dispute that GNOME couple possibly run a tighter ship, you have perhaps chosen the worst quarter possible to judge the relative merits of the projects - the quarter in which the Gran Canaria Desktop Summit happened. KDE and GNOME have a revenue agreement for that conference, where any conference budget surplus will be shared. Each project spends that surplus as they wish on developer travel & accommodation costs. The GNOME Foundation took in money from some sponsors, and KDE eV took in money from others. That one-time cost & revenue source will iron out in the wash, but it will take several months for those accounts to be completely closed.

In addition, the GNOME Foundation advisory board (as you rightly point out, the principle revenue source of the GNOME Foundation) is invoiced en masse in January of the calendar year. Any advisory board payments arriving during the Summer are actually late payments - in the first half of the calendar year, everyone has typically paid their dues.

About the wage bill: The hiring of Stormy Peters as executive director is one year old. Stormy has already had some great successes, and these will continue. In some sense, the higher wage bill of the GNOME Foundation is an investment in the future success of the project.

It's worth pointing out, in addition, that the foundation chose to aim to spend some of its surplus on accountant's advice - as a non-profit he considered that we had too much reserves. From memory, I believe that our reserves are roughly the same as KDE eV's, around $250,000.

While you have a point, I feel that these bits of information undermine your argument somewhat. The reality is that the GNOME Foundation has an annual budget roughly equivalent to that of KDE eV, and chooses to spend it differently.


Gnome & Compiz

Arthur Baldwin wrote:
"After using a long line of Fedora versions and switching to Ubuntu with version 8.04, I finally decided to switch to KUbuntu version 9.04, why? Basically for only one reason: Compiz "Desktop Cube" does NOT work at all with GNOME and works quite well in KDE ..."

I'm using Gnome, and I have Compiz desktop cube working right now. Just the plain old square at the moment, although both cylinder and sphere work just as well.

I prefer Gnome because it's just a plain desktop without the flashiness of KDE. Even with Compiz working, which I sometimes use to show Windows users what they're missing, the desktop is suitably professional. You see, I use a computer as a tool, not as an end in itself. Gnome allows me to get my work done without being distracted by KDE's bling.

Simples.


GNOME, KDE Experience

After using a long line of Fedora versions and switching to Ubuntu with version 8.04, I finally decided to switch to KUbuntu version 9.04, why? Basically for only one reason: Compiz "Desktop Cube" does NOT work at all with GNOME and works quite well in KDE. There's not much hardware support yet for various video cards and you usually have to use a proprietary video card driver...but I'm sure this situation will change. Two important "bugs" in Compiz "Desktop Cube" are that you can't easily make the images for each desktop "independent" and that you can't specify images for the top and bottom surfaces. This too, I'm certain will be fixed with the April, 2010 release, along with many other bug fixes in other areas. Much progress seems to be taking place.

bias

Your article seems to hint that there is some dark, hidden secret about where KDE's income is coming from. I would equate KDE's "Donations" with "Friends of GNOME", both are equally anonymous.

In the beginning...

In the beginning , the Gnome was started by the same reason Debian refused to ship KDE: that QT was not "true open source". It always was a dubious argument, to say the least. Gnome was never more stable than KDE (in the beginning the opposite was true, because KDE was more mature when Gnome was just starting). The better impression of Gnome user experience in distros like Ubuntu is that they spend all their user experience effort with Gnome and not with KDE. Despite having Gnome as "default" desktop environment, Red Hat (and Fedora) always had the best practice of carefully integrate Gnome and KDE into the distro in such a way that the user experience is not affected by the desktop environment he or she chooses.Today there is no reason whatsoever to continue shunning KDE because QT is now truly open source. So why do distributions like Debian and Ubuntu (a Debian clone) do not spend integration efforts to be as "user-friendly" in KDE as they are on Gnome? Its a unjustified -- despite all "holly wars" no distro shuns vi in favor of emacs, for example!
And on the "true open source" argument I always found curious that the Miguel de Icaza was, in the beginning, such a zelot and now he is an evangelist for turning Microsoft's .NET platform, through Mono, the GUI platform of choice in Linux. And Gnome is increasingly moving towards Mono. Hurray for "true open source" wars.

KDE

None of this matters to the end user at all. Regardless of how much money KDE has if they dont start showing some consistency and stability it will never be used in my house. Change and improvements are good but there is absolutely no reason that KDE needs to keep radically changing every 6 months or so. Its a BAD idea to gain market share. Whats they end up doing is catering to the bleeding edge that dont want consistency just the latest pretty desktop. I tried to get into 4.x after being a 3.5.x user and just as i got used to it 4.1 was released and it looked significantly different then they did the same with 4.2 which had the best looking taskbar by far then they revert to that ugly one in 4.3. Maybe if they just stick with something i can jump on board but with each release of KDE you never know what direction they will take it. With gnome you always know what you're getting and there is an extensive library of themes etc. for it.

one small omission

Although this is about GNOME/KDE finances, I would love for the author to include a simple comparison of cost-per-feature of the popular(sic) closed source desktops (hint hint) as compared to both GNOME and KDE.
The rationale for such a comparison is that the readership/audience of anything to do with finance reports of the top 2 FOSS _Desktop_ projects will not be restricted to just Linux users.

Herein is very powerful argument for the hardy survival quality and undeniable longevity of GPLed software.

This is very much the best place to drive home to blockheads in Govts that the easiest way to make e-governance systems reliable, free, long-lasting and robust at nearly loose change cost is to base them on GPLed software.

Cathedrals are insanely expensive when compared with any kind of Bazaars.

Dont miss this quarterly opportunity.
It needs sufficient repetition to be noticed in the din of cloud marketing.

Re: KDE world Map

I think you'll find that Ubuntu, or at least it's main corporate sponsor Canonical is head quartered in London, England and is registered in Douglas, Isle of Man. Neither of these are North America.

Not big deal

But there is some KDE have to to do. Many Linux-users, including me, are too suspicious to download ISO-file with KDE. Looks like Gnome has more reliable reputation. I've heard about too many disappointed KDE-tries. Perhaps KDE 4.3 can change things.

KDE world Map

Looking at the same type of map for KDE-

The conclusion is that Linux with KDE/Gnome is most prominent in the Developed World where it really could benefit those in the Developing world more.

Seems like Money (cost) is not an issue, but that Free Time and general access to civil tech probably is.

(civil tech: electricity, telecoms..etc)

http://worldwide.kde.org/

And yes... KDE is no more European than Gnome, but I see why one can think so.

SuSE and Mandrake, the biggie European parents used KDE while Red Hat uses Gnome- the USA parent, as does Ubuntu - also now situated in North America. Debian, also from North America, traditionally *refused* to use KDE as Qt was not 'True Open Source'.

So there is validity in saying that:

KDE == European,
Gnome == North American

..based on *distro locality*...

The USER-BASE, is international though for both.


I heard

I heard most of the money from both organizations go to booze and hookers.

Just the word on the street though.

what is this?

Without a doubt one of the most speculative, useless articles ever I've read about Linux.

Really scraping the bottom of the barrel.

Re: Too many assumptions

While I agree there are too many assumptions, I think that in this case, the article is highlighting that the reports should be clearer.

Too many assumptions

Four times in the article are variations on the word 'assume'. I think we can allow maybe 1 or 2, but reporting should be about facts, and my takeaway from this article is that more research should have been done to eliminate some assumptions. That would have been interesting.

Hah

I heard Stormy's salary sucks up GNOME's top three sponsors' donations.

Go GNOME!

KDE / Qt

It is not to be forgotten that Nokia just acquired TrollTech (QT) and thus, as a big juggernaut, might be helping out a bit more with deeper pockets?

EU - US

For a map of the KDE contributions, take a look at this map:
http://commit-digest.org/ma...;standalone=no&expanded=no

You should not think of the foundation as the whole of the project

Nice article. I just wanted to point out that you should not consider the foundations as the whole of the projects - most of what I consider 'corporate support' in GNOME, for instance, comes from the fact that many corporations contribute code, and maintainership for important projects, not only money.

You have to look at the year

To get an accurate picture of the finances, you have to look at the entire year. For example, most of GNOME's income comes in during the first two quarters of the year. (And you are correct. Most of the GNOME Foundation's donations have traditionally come from corporate sponsors and we have done a big drive this year to increase community contributions through Friends of GNOME. We've raised that from about $6,000 last year to over $20,000 this year. Interestingly, most financial donations come from users, not contributors.)

Our budget is published on our website and our 2009 results will come out soon as our fiscal year ends September 30th.

Europe & US

Another unjustified presumption is that KDE tends to be more Europe-centric whereas Gnome is more US-centric. Take a look at this map for instance: http://live.gnome.org/GnomeWorldWide
comments powered by

Disqus

Issue 268/2023
Buy this issue as a PDF
Digital Issue: Price $12.99

(incl. VAT)