LinuxQuestion Vote Shows Fragmentation of the Desktop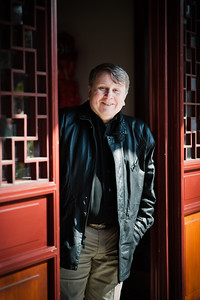 Off the Beat: Bruce Byfield's Blog
Feb 24, 2012 GMT
In the last couple of years, I've spent much of my time observing the Linux desktop and its growing fragmentation. However, accurate figures are hard to come by, and often I can only give my impressions. That's why LinuxQuestion's Members Choice Awards for 2011 interest me so much -- they're the first confirmation that what I'm observing is actually happening.
Of course, the awards can be criticized on a number of grounds. Voters are self-selected, and, considering LinuxQuestion's role and age, probably represent reasonably experienced users; my impression is that new users may visit the site, but are less likely to hang around long enough to participate in the survey.
Still, with 627 voters, the sample is a fair size, although its unnamed margin of error must be several percent. Fortunately, you don't have to argue from a decimal or two's worth of difference to see the obvious trends in the survey.
Upsets and newcomers
To start with, the most popular environment is KDE. It received 33% of the vote, down only a few tenths of a percent from 2010. Even if you take all the various versions of GNOME (GNOME 3, aka GNOME Shell, Unity, and Linux Mint's Cinammon and MATE recreations of GNOME 2), KDE still has a three percent lead. Moreover, unlike GNOME, KDE remains unaffected by any effort to recreate older versions, since Trinity Desktop Environment, the KDE 3 fork, had just over 1% of the vote.
In other words, when the dust settles, KDE is left the most popular desktop of Linux. Apparently, though, it has reached that spot, not because everyone is suddenly recognizing its excellence, but because GNOME has fragmented. KDE has retained its users, but apparently the user revolts against Unity and the GNOME 3 release series have not encouraged significant numbers to switch from GNOME to KDE. The old rivalry seems to remain very much alive.
So where have dis-satisfied GNOME users gone? Considering that GNOME 2 had 45% in 2010, and GNOME 3 only 19% in 2011, they have clearly gone somewhere, no matter how much the GNOME project maintains its silent denial of any problems. Some might have gone to the various GNOME alternatives, but that still leaves 15% of GNOME's 2010 vote unaccounted for.
The likeliest answer is that many GNOME refugees are now sheltering in Xfce. Xfce has been steadily gaining in the LinuxQuestions survey for several years, with 11% in 2009 and 15% in 2010. However, in 2011, Xfce jumped to 28%, finishing well ahead of GNOME 3, and in second place -- the first time that any environment except KDE or GNOME was in second place or even close to being so.
As for Unity, which has dominated Ubuntu's development for more than a year, it registered 5%. Yet, at the same time, the survey showed Ubuntu more or less in a tie with Slackware for Desktop Distribution of the Year at 21%.
Apparently, voters like Ubuntu, but not Unity. A look at Xubuntu's download statistics arranged by year might indicate what they are using instead of Unity.
However, Unity's poor showing might not matter much to Ubuntu or Canonical, its commercial arm. Every indication suggests that Canonical's goal is to entice new users, not to please existing ones. Whether this is a sound strategy is uncertain, since Ubuntu now seems partly estranged from the rest of the community, but no doubt the largest distribution can afford to do things its own way.
Yet another interesting point is how well Linux Mint's attempts to recreate the GNOME 2 series managed to do. MATE, the GNOME 2 fork, and Cinammon, the GNOME 2 look-alike built on GNOME 3, each managed to win 3% of the vote. Yet both are unfinished works in progress. Not only that, but when the survey began in mid-December 2011, both environments were in rapid development.
In fact, MATE has still not been officially released, while the first reasonably mature version of Cinnamon, version 1.2, was not available until 23 January, 2012, a month after the survey began. If these two projects can do so well with such brief exposure, they may be major contenders by the time the 2012 results are released. Together or separately, they might even exceed GNOME 3's popularity.
Rounding off the survey were LXDE, up a percentage point from 2010, rox at .5%, and Razor-qt, another environment announced late in 2011, at 1%.
Confirmations
Most of these results were what I expected to find after spending the year tracking the desktop environment news. However, while I expected an increase in Xfce usage, I was surprised by how large an increase it actually was. The same goes for GNOME 3's decline. Otherwise, the major take away I have is that my observations were mostly accurate -- much to my relief.
For me, the largest surprise is that more people didn't turn to choices like LXDE. Yet, while GNOME users are searching for alternatives, they seem to be looking for something as familiar as possible. They're not turning to KDE but to whatever can offer a GNOME 2-like experience, whether that's Xfce, MATE, or Cinnamon.
All of which goes to show that the free desktop environment is becoming a much more crowded place. Just a few years ago, discussing the desktop meant talking about GNOME and KDE, and maybe Xfce and a few odd minority choices in passing. Now, the space is much more chaotic, and seems likely to become even more so by the end of 2012.
Comments
Desktop variety seen as harmful?

Belatedly, a necroposter arrives....
Yes, I too have sought a refuge from Unity & Gnome, mostly not for myself, since I've been happily using a selection of desktops for a while now. Personal favourites are Fluxbox and E17, and UNE for netbooks/TVs - a smaller perceived screen usually favours that desktop metaphor.

Even before retirement I was de-facto maintainer of a bunch of family-and-friends PCs, and it meant that most family/friendly visits were a solitary affair for me, sitting de-fragging and dis-infesting the increasing number of Win PCs & laptops that the average family acquires. Don't ask about the Apple. It has been a big disappointment to its impoverished owner.

After some hard bargaining with the posse of perpetrators the vast majority went to Linux some years ago now, so I get to join the gatherings in the living room when visiting. Mostly Ubuntu, Xubuntu, Lubuntu and no Kubuntu - thus the need to check out the new Unity and Gnome 3 offerings on the others. Badly received, universally. The kids played 'hunt-the-application' for a bit, but did not believe Unity was meant as a serious desktop. Frustration and fury from others. We're talking 20+ users with widely differing needs.

The overwhelming rejection meant that a look around was needed before the next LTS cycle, since we are all easy with Debian package management. You are so right that Ubuntu is still popular, even if Unity is not.

A surprise contender is Bodhi Linux - 'buntu LTS base pruned to a lean 388MB ISO with E17 adding something others lack - efficient bling. Bodhi's E17 (like Fluxbox & other *boxen) runs well on our P3 with 256MB RAM, sparkles on this Celeron 1.6 with 740MB - lots of our posse have nothing better, so why not? That's what has prevented the (relatively portly) KDE 4 from gaining traction with us so far.

'Choice' and 'diversity' are words that have been used by pollies to pass off shonky legislation - and 'fragmentation' is often the same thing with a negative spin. Either way, there's a shake-up in the Linux desktop world, which will lhopefully benefit some of the more interesting offerings. Did you know that a sponsor paid for the Enlightenment Foundation Libraries to get to Beta? And now they have a stable release? Amazing.

Thanks to the turmoil among the heavy hitters, anything could happen...
Well done, Canonical and Gnome!






Re: FUD - Fragmentation/Fear Uncertainty Doubt

Kevin Lynch Feb 28, 2012 8:13pm GMT wrote:

"You're mistaking choice for fragmentation."

And you're assuming that "fragmentation" has negative connotations."

But it's true that I would hesitate to use "choice." Most people aren't boldly exploring the possibilities; instead they seem to be hunting for something as close to GNOME 2 as possible.

FUD - Fragmentation/Fear Uncertainty Doubt

You're mistaking choice for fragmentation.

Fragmentation of the Linux Desktop

It's not surprising. In fact, anyone who regularly frequents the forums of any Linux distribution that supports multiple DEs equally will have known the result already.

Xfce is 'GNOME-ish' and thus a natural home for disenchanted GNOME users following the release of GNOME 3.

A lot of KDE 3 users 'jumped ship' to GNOME 2 when KDE 4.0 was released. I looked around too, but couldn't find a DE that completely satisfied me and so stuck with KDE 4, which I have found very good in its last few releases. It still needs improving in a few areas, but overall I find KDE 4 a pleasure to use. I just hope the KDE developers don't focus all their attention on the tablet and neglect the desktop machine.

Some of the KDE 3 users who switched to GNOME 2 have returned to KDE now that 4 has matured, whilst others have looked elsewhere after the release of GNOME 3. I expect the dust will settle and GNOME 3 will pick up users again, but it's not that surprising that the 'KDE 4.0 effect' also happened with GNOME 3. People seem to dislike radical change, especially if what they were using satisfied their needs. Understandable, really.

I had a wry smile reading your article after the recent Datamation article 'The KDE Death Watch' (http://www.datamation.com/o...ce/the-kde-death-watch-1.html).

Fragmented desktops

If I remember correctly, I believe I took part in that survey. I think that each question had the possibility of only one answer and the way I answered it was with the desktop I use on my primary machine; however, I use several machines in addition to my primary.
The machines that I use are listed below:
* Desktop Homebuilt AMD64X2 Ubuntu 11.10 Gnome 3.0 (primary)
* Desktop Shuttle AMD64X2 SN68G2 Ubuntu 10.04 Gnome 2.+
* Notebook Sony Vaio PCG-FX36A Crunchbang Xfce (older machine but runs ok with Crunchbang)
* Netbook AAO ZG5 Knoppix 6.7 Lxde (sometimes boot this into Crunchbang)(travel machine)
* Chromebook Cr48 Chrome OS (travel machine)
* Plus 3 machines w/Windows 7 (for spouse and grandson)

Sometimes fragmentation occurs because of hardware constraints.

I enjoy reading your column.



comments powered by

Disqus
---
Support Our Work
Linux Magazine content is made possible with support from readers like you. Please consider contributing when you've found an article to be beneficial.
---