The FOSS Elite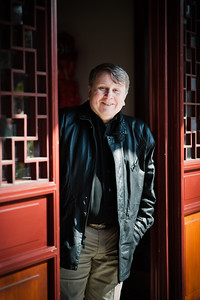 Off the Beat: Bruce Byfield's Blog
Aug 24, 2012 GMT
Earlier this week, I found myself being attacked because of an article I had written about GNOME 3. I was called a troll, a liar, and several other unpleasant things, and I spent some time on my personal blog cataloging the comments and my responses to them. But what I didn't mention was a fact I observed years ago: Nearly all the flames I've received in my writing career come from relatively junior people in a project. The senior, more established ones have more perspective.
I recognize, of course, that part of publishing articles is to make myself a target for responses. By that, I don't mean that I set out to deliberately provoke responses, angry or otherwise. Rather, in return for being published and receiving a cheque, I open myself to the possibility of comments.
On the whole, that seems a fair exchange, and I usually limit my responses to comments, partly because I would prefer to use my time in other ways (like writing my next article), and partly because I think twice about coming thundering down on people from my position as the writer.
However, as a recovering academic, I am conditioned to believe that comments should be presented in certain ways. Despite all evidence to the contrary, I expect people to support their ideas with evidence, and avoid personal attacks. When all else fails, I expect them to agree to disagree. These are the identifying marks of productive discussion, and I generally hold myself to the same standards, although those who flame first, expecting me to remain permanently polite may be in for a surprise.
How to have civilized discussions
The trouble is, these expectations aren't always realistic. That makes me all the more grateful when people try to live up to them. I know that we can have a discussion that is worth everybody's time.
For instance, several years ago, I wrote an article listing how I thought KDE could be improved. Aaron Seigo wrote back somewhat huffily, at first viewing me as an outsider who wanted only to criticize. I replied saying that, if I didn't care about free software, I wouldn't have bothered with the public criticism. But throughout the discussion, we avoided personal attacks, and focused on the issues. By the time we were through, a mutual respect had developed. These days, when we're in the same town, we'll make a point of meeting for a drink or a meal.
Similarly, in the recent attacks, Larry Cafiero kindly defended me, saying, "When Bruce and I disagree, fur usually flies and a knock-down-drag-out ensues, usually for the entire 15 rounds before it's normally called a draw. But this is not one of those times, because on the whole Bruce's assessment seems to be pretty much right on the mark." I've never met Cafiero, but his tone tells me that he is someone I can have an ejoyable discussion with, which is something I appreciate as much as his support.
I also appreciated the GNOME leaders who entered the flame fest. For example, Stormy Peters tried to calm things by saying, "I think it's also worth reaching out to Bruce. I'm happy to do intros." When I took up that offer and suggested an article giving GNOME's responses to some common criticisms, and maybe a media training class, Karen Sandler and Dave Neary received the offer warmly. Dave Neary even joked about "the pitfalls to avoid - things like calling journalists trolls."
Now, I imagine that these responses may not have come easily. When you have worked hard, it's never easy to hear some outsider's criticisms, even if their job is to criticize when appropriate. Yet Peters, Sandler, and Neary all realized that going on the offensive wouldn't serve anyone's purpose. No one would be surprised if they identify strongly with GNOME, but, in public, at least, they recognized that being personally affronted wasn't the way to go.
The result was that I answered in kind, and some useful results seem to have come out of the exchange. Moreover, the next time we encounter each other, we can probably work together as needed, all because we knew how to approach the situation.
Not Your Average Geeks
What makes the difference in such cases? Although I'm not used to thinking about reputations, our knowledge of each other might have helped. For example, it was because of Dave Neary's suggestion that I wrote about the GNOME Outreach Program for Women last year.
But an even better explanation is that nobody had anything to prove. How anyone thought about themselves, or how anyone else thought about them wasn't going to be established by the discussion, and everyone knew that. Consequently, everyone could discuss the content instead of defending their egos or their causes.
By contrast, less experienced people are more likely to confuse their egos with the projects they are working on. Probably, too, they have less understanding of journalism and its role, having dealt with it less. Being younger, they may have less control of their tempers -- although one flamer did me the courtesy of apologizing, apparently after looking me up (which suggests to me that he'll go far).
If this sounds elitist, all I can say is that sometimes elitism is earned. Right from the start of my involvement with free and open source software, I've noticed that prominent developers and leaders didn't fit the stereotype of the geek. With a few posted exceptions, most of them are intelligent, well-rounded people with a strong sense of practicality and purpose. To that, I have to add this week that they know how to have a productive discussion as well.
Thinking of such matters, I find that a week that started with me mumbling about people who flame is ending with me feeling grateful for existence of those who know who interact in civilized ways. My thanks to all of you who reminded me by your actions.
Comments
The FOSS Elite

Back in the days when I participated in lots of code walkthroughs, we had a saying: "Be tough on the product, but easy on the people..." This one bit of advice helped us focus on constructive critiques of the code without "going for the throat" of the guy or gal who wrote it.

Have we lost true civility towards each other as creative and productive individuals? Don't we know, or remember, just how much time and energy is lost to invective and ad hominem attacks? It all seems like such a waste of otherwise productive time, especially when there's so much to do and accomplish in FOSS!

Thin skinned developers

Not all developers respond in the way you have described, Bruce. Perhaps we should send a copy to the GIMP developers whose modus operandi seems to be to deny that there is any problem and then to refuse to listen to criticism.
comments powered by

Disqus
---
Support Our Work
Linux Magazine content is made possible with support from readers like you. Please consider contributing when you've found an article to be beneficial.
---