Five Firefox Extensions for Mobile Users

Productivity Sauce
Dec 10, 2008 GMT
While you won't find any Firefox extensions designed specifically for mobile users, there are a few add-ons you might find particularly useful when you are on the move. Here are five of them.
Mobile Internet connections are getting faster, but they can still be prohibitively expensive, especially when you travel abroad. One way to reduce your bandwidth costs when you are on the move is to use the AdBlock Plus extension. This nifty tool scrubs the websites you visit for advertisements. By removing ads, AdBlock Plus makes more space for the page content, which can be extremely useful if you are using a laptop with a smallish screen such as ASUS Eee PC. This also makes the pages load faster, which is a boon if you are using a slow connection. More importantly, by cutting ads off, AdBlock Plus significantly reduces the amount of data transferred. To weed out ads, AdBlock Plus uses a constantly updated filter list, which you have to subscribe to when you're installing the extension. If, for some reason, AdBlock Plus fails to remove an ad on a page, you have two options. You can simply click on the Block tab next to the ad to remove it and add a new filter to the filter list. Alternatively, you can write a custom filter, and you can find a description of how to do this on the AdBlock Plus website.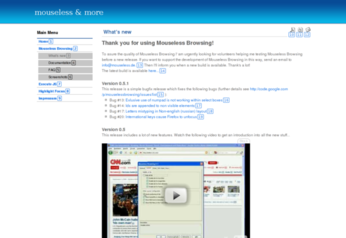 Let's face it, the netbook's tiny trackpad is far from a perfect pointing device, and coffee tables rarely make a great surface for a mouse. That's why you need the Mouseless Browsing extension. It assigns a unique number to every link on any Web page. When you want to open a particular link, type its number and press Enter. This way, you can navigate the Web without touching your mouse or trackpad. The Mouseless Browsing extension has a host of options you can tweak to make it behave the way you want it. For example, you can make the extension show the id numbers only when you press a specific key combination, tweak the id numbers' style to minimize clutter, and enable the numeric pad for mouse-free browsing.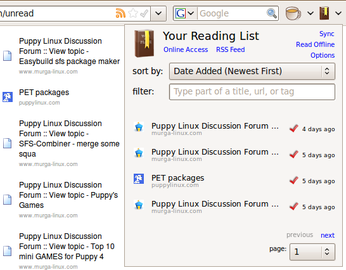 When you are on the move, you don't always have time to read the stuff you find on the Web. You may not even have time to read all RSS feeds you are subscribed to. This is where the Read It Later extension can come in handy. It allows you to add any page or link to your reading list. It doesn't sound much, but this extension has a few nifty features up its sleeve that make it a indispensable tool for mobile users. For example, using the the Click to Save mode, you can add links to your reading list by clicking on them. This feature can be useful when you want to bookmark multiple pages without actually opening them first. The Read It Later extension has an accompanying Read It Later List Web service that provides the ability to access your reading list from anywhere and sync it between multiple machines. Better yet, the extension automatically creates an account for you using a random user name and password, so all you have to do is to enable the synchronization feature.
The Minimap Firefox extension not only puts all Google Maps' features right at your fingertips, it also helps you to organize and manage your map searches and addresses. Using the extension, you can select an address from the currently viewed Web page and drag it onto the organizer area to view the address on the map. This feature alone makes Minimap a rather useful tool, since it saves you a lot of unnecessary mouse clicks. Moreover, Minimap keeps all the addresses you add to it, so you can quickly locate them on the map when needed.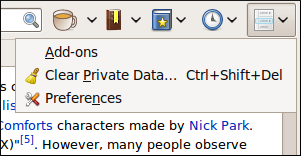 Finally, the Personal Menu extension allows you to replace the entire Menu toolbar in Firefox with a single button. This not only frees up a good chunk of screen space (handy if you are using Firefox on a netbook), but also lets you put all the essential commands right at your fingertips. Personal Menu has been covered in a previous blog post.
comments powered by

Disqus

Issue 270/2023
Buy this issue as a PDF
Digital Issue: Price $12.99

(incl. VAT)