Firefox and Codecs: "Face of Mozilla" at Will of Community
Jan 29, 2010
Mitchell Baker, Mozilla Foundation cofounder and present at the open source meeting in Munich sponsored by the foundation and OpenOffice.org, recommitted the open course the Firefox browser was taking with video codecs, but still wishes for more user feedback.
She claims to be no "purist" when it comes to the divisiveness of open and close software, in her talk at the meeting in Munich. Nevertheless, she asserted that it was of strategic importance to admit that patent-bound video codecs "do not just disappear once installed."
So far the Firefox browser has been free from the proprietary and cost-based H.264 solution that YouTube recently rolled out, well aware that use was limited to the Chrome, Safari and ChromeFrame-on-Internet-Explorer browsers. Longtime Mozilla developer and ex-IBM researcher Robert O'Callahan set up an FAQ in his blog about why Firefox is not supporting the codec.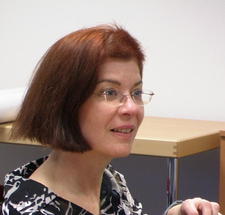 When a participant of the open source meeting posed the question to Baker whether Firefox would support the HD codec, she at first responded with a defiant shake of the head, then shrugged her shoulders. Apparently, she said, doing so would damage some of the principles behind free software, not to speak of the millions of dollars of licensing fees. However, she became increasingly interested in what the common user has to say about it.
Baker's whole purpose for being at the open source meeting was to comment on the structure of the Mozilla community and particulars of the project. Thus here statements were clearly directed to the consumer, that is, to users. It came to the point, when questioned at the edges of the meeting about whether the foundation provides any commercial support for enterprises, that she had to say, "regretfully, but definitely no." The user and developer community will decide what the browser should support, she asserted. "We don't want to lose the sympathy and support of the community; that would be fatal for Mozilla," she explained.
comments powered by

Disqus
---
Support Our Work
Linux Magazine content is made possible with support from readers like you. Please consider contributing when you've found an article to be beneficial.
---