System76 Is Developing a New Keyboard
Mar 26, 2020
The company behind the incredibly powerful Thelio desktop is developing a new keyboard.
System76 is famous for designing and developing some of the most powerful Linux-based computers on the planet. Never one to rest on reputation, System76 is constantly innovating. This time around, they are focusing their efforts on improving a device we all take for granted – the keyboard.
This new keyboard is being designed with Linux and Linux users in mind. In fact, according to Carl Richell, CEO of System76, "Auto tiling in our upcoming Pop!_OS 20.04 release is designed to work extremely well with this keyboard, and I think that people are going to really respond to it…" This new keyboard will make typing much more comfortable. For instance, the keypad has been completely removed, so the mouse can be moved closer to where your hands rest.
Another change to the standard keyboard design is that the spacebar has been drastically reduced. Of this change, Richell says "we've found that spacebars typically, for example, are way too long, which means your strongest digit, your thumb, isn't very useful." To that end, the layout will drastically change.
This keyboard will also be highly configurable. The entire keyboard consists of keys that are only three different sizes. That means you will be able to swap them out to create a custom layout perfectly suited for your needs.
System76 hopes to bring this new ground-breaking keyboard to market late summer, 2020.
Original source: https://blog.system76.com/post/612874398967513088/making-a-keyboard-the-system76-approach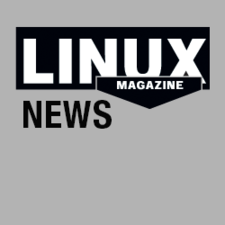 comments powered by

Disqus

Issue 268/2023
Buy this issue as a PDF
Digital Issue: Price $12.99

(incl. VAT)