The tastiest brain candy to relax those tired neurons
Warhammer 40,000: Dawn of War II
… and the standalone expansions
Web: http://store.steampowered.com/app/15620/
Price: (original game) £14.99/$19.99/EUR19.99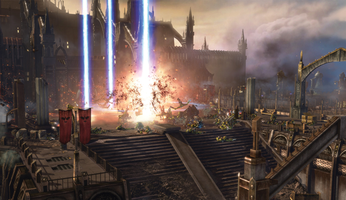 Warhammer and real-time strategy (RTS) game fans alike have a lot to be excited about with the simultaneous release of three games: Dawn of War II and the Retribution and Chaos Rising standalone expansions.
Some very satisfying campaign modes, each tailored to the different races of the world, give many hours of gameplay before even venturing into the multiplayer realm. The game mixes up traditional RTS elements by introducing role-playing game (RPG)-style leveling and character upgrades to specific special units, as well as item drops from battles for further customization, keeping the game fresh and interesting. Similarly, the use of items' cover mechanics keep the gameplay varied and more tactical than the conventional base-rushing and victory-through-number styles one might be accustomed to in such games. The expansions add a lot of different content, ranging from game modes to new story campaigns, and deserve to be standalone games.
Although the games were released on other platforms a while back, they hold up extremely well and are a worthy addition to the Linux roster. Chaos Rising sells for £14.99 ($19.99/EUR19.99), like the original game, whereas Retribution is £19.99 ($29.99/EUR29.99), although all three are available in a bundle at a lower price.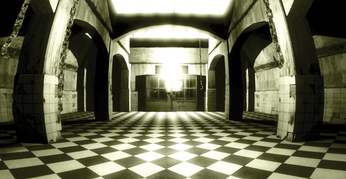 As the name suggests, this game is a previously unreleased prototype game made before the Doorways horror series, which the developers released for free. It's a good one to download if you're a fan of the franchise or if you're simply strapped for cash but feel like a bit of horror-themed gaming. It's more of a platformer than a traditional horror game, but it has a nice eerie atmosphere.
http://store.steampowered.com/app/525780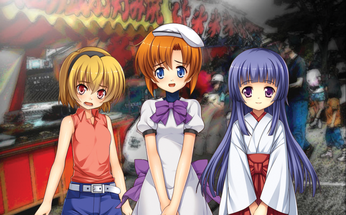 If you're a fan of visual novels, then the Higurashi series is a good one, with its fourth chapter recently released and its former three also on Linux. It has a dark and disturbing story with plenty of murder under the guise of regular high school life in a rural village. Intrigue and twists and turns are plentiful, much like the anime series on which the game is based.
http://store.steampowered.com/app/526490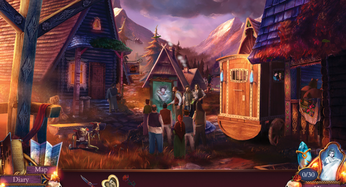 Experience the joys of Slavic folklore in this charming hidden object game featuring legendary characters like the outlaw Yanosik in a story that involves saving a quintessentially Slavic village from an evil mage. This game provides a satisfying casual experience for those looking for the usual trappings of a point-and-click game, but who don't have the time to sink into or have the patience for long and difficult puzzles.
comments powered by

Disqus
Visit Our Shop
Direct Download
Read full article as PDF: