FOSSPicks
FOSSPicks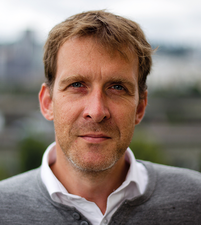 This month Graham looks at Furnace, Node-RED 3, Exquisite, corrscope, darktable, Overgrowth, and more!
Sound tracker
Furnace
Necessity is the mother of invention, but there are few better examples of this in practice than the humble music tracker. A tracker is little more than a scrolling spreadsheet of hexadecimal values spread across several columns, with each column group representing a channel of sound or instrument. Each row in each column is a potential pitch value, with additional columns inside the group used for effects and sound control. With a small shim to handle the audio hardware, this data could be played on 1980s hardware directly from memory and without modification, creating beautiful music for games and demos on early home computers with very little RAM and few CPU resources. These limitations were what forced the invention of trackers, and in so doing, created the incredibly distinctive chiptune music that continues to thrive to this day, in an age of seemingly limitless storage and compute power.
There are a few trackers still being developed for Linux, including the venerable Radium and Schism trackers (and the amazing but commercial Renoise). But it's uncommon to see an entirely new open source project appear, and utterly remarkable to find one that also emulates the sound of every significant sound chip of that early era. And yet, this is what Furnace is and does. Furnace is a tracker that includes sound engines to emulate over 50 different sound chips from the golden chiptune era, complete with their individual parameters, which can all be controlled through the data view. These include FM modules from the Sega Genesis, FM Towns, arcade machines, and many PC sound cards, plus sample playback chips found in the Commodore Amiga, wavetable synthesis used by Konami and Namco arcade machines, beeps from speakers, the ZX Spectrum and Game Boy, plus brilliant recreations of the Commodore 64 SID chip and Mikey in the Atari Lynx.
Each system is added on demand from the File menu, and each will add one or more new column groups to the note editor. The number of groups corresponds to the hardware capabilities of the device you're adding, such as four channels for the Amiga or three for the SID chip. The columns within each group also represent the unique hardware characteristics for that device, such as the waveform, cutoff filter, envelope amounts, or glissando. This is all brilliantly documented for each system in the online reference guide and makes complete sense if you're already familiar with music trackers. There's also an independent instrument editor where all these parameters can be used to create and save an individual sound, which can be switched between in your own music.
[...]
Use Express-Checkout link below to read the full article (PDF).
comments powered by

Disqus
---
Support Our Work
Linux Magazine content is made possible with support from readers like you. Please consider contributing when you've found an article to be beneficial.
---