Convincing artists not to cling to copyright fears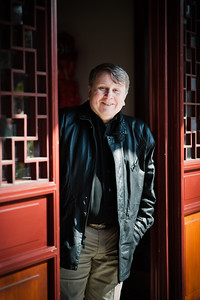 Off the Beat: Bruce Byfield's Blog
Apr 18, 2012 GMT
I spent the last weekend at an art school graduation, surrounded by artists in various stages of their careers. Several times, I urged the advantages of an active online presence But, more often than not, those with whom I was talking balked at the idea, citing worries about copyright violation. Their reaction was a reminder of just how different the attitudes are in the free software and open source community from those of the general public -- and how hard that difference can be to overcome.
Mind you, I sympathize with their concerns. Artists are miles away from a soulless corporation that could suck up the losses due to copyright violation. Many are near or below the poverty line. In many cases, a sale lost to a counterfeiter could make the difference between making or not making the rent that month.
But the concern is not just about money. An artist's work continues to be a part of them long after it leaves their hands. I've heard many artists talk about their work as though it was a puppy they put up for adoption, worrying about whether it's going to a home where it is treated well. Once or twice, I've seen artists cradling a piece sold long ago as though it were a long-lost child, staring fixedly at it or running their hands down its lines as they remember making it. The relation between artists and their creations can be lasting and intense, so their reluctance to see them mis-used is understandably more than just a matter of money.
Nor are their misgivings mere paranoia. Unscrupulous galleries have been known to copy works. Asian sweatshops are known to counterfeit works for the tourist trade. Over the years, more than one run of unauthorized limited edition prints has circulated. A couple of local artists whose faces aren't well-known have even been impersonated. In a market that places high value on authenticity, the concern over copyright violation is very real.
Learning to live with the inevitable
However, all these facts are beside the point. We are long past the time when a debate over file-sharing could have meaningful consequences. The pros and cons of file-sharing are irrelevant; it's not going away, and the only choice that anyone has is to fulminate ineffectually or else accept the risk as inevitable -- or perhaps unplanned marketing.
Anyway, it's not as though file-sharing alone creates serious copyright violation. A low resolution photo of a print isn't a threat to authorized copies, and certainly not to a sculpture.
To take full advantage of a posted photo, a would-be copyright violator still requires equipment -- as well as a knowledge of papers and inks -- that most people don't have. Even a giclée print (one printed on a high-end ink jet from a computer) takes some expertise to print to professional levels, and anyone satisfied with a sub-standard print isn't a serious art-buyer.
More importantly, the advantages of an online prescence. far outweighs the possibility of copyright violation, except perhaps in the case of the truly famous. What other artists need is exposure, and posting their work online is the quickest and easiest way of getting it. As a frequent art-buyer, I like to joke that at times I can't afford to go on Facebook, and it's almost true -- a high proportion of my Facebook friends are artists, and, with all the new photos of artwork (let alone the direct solicitations), I could easily drop a thousand dollars each time I log in.
In fact, the Internet has the potential to revolutionize the art market as much as it has everything else. Specifically, although few people realize, online posting of art work allows artists to bypass the entire gallery system.
This is an advantage that most artists can appreciate. While some gallery owners are praised for their support of artists, many are the source of endless grumbling. Put two or more artists together, and sooner or later the talk is likely to turn to complaints about galleries. Galleries take half the retail price for doing almost nothing, they are disrespectful to artists, they are slow to pay -- the list goes on and on.
Admittedly, the complaints aren't completely fair. Galleries take care of sales and promotion, which many artists are poorly equipped to undertake themselves, even should they care to. Also, galleries are a form of advertising that let art buyers know that a particular artist is alive and producing. Some galleries even provide encouragement and support for artists in all stages of their career.
Yet the truth remains: galleries are not as important as they were a few decades ago. One of the few artists willing to give figures tells me that over eighty percent of his sales are online. Similarly, the younger artists who are scraping out a living and starting to establish themselves are overwhelmingly using the Internet for promotion, although not always to maximum advantage.
This is the point in discussions of the issue where I start talking about free software. Get a content manager like Joomla! or Drupal, I point out, and you have your choice of shopping carts. If you choose, you can drop in a module to hold online auctions. The only other costs are domain name registration, web hosting, and design -- and you can reduce those costs by combining efforts with other artists to create a common website.
Still not listening
The one disadvantage to artists using the Internet successfully is that it requires some work. One successful artist who exhibits online estimates that about seventy percent of his time for three weeks was spent developing his site, and that maintaining it requires several hours a week. Undoubtedly, this is time that most artists would rather spend working, especially since it requires some learning, as well as some practice in self-promotions.
However, the discussion rarely gets as far as this point. More frequently, artists start worrying about somebody stealing their work. This is such a concern that the discussion soon gets derailed. Having the choice of being congenial or getting a reputation for being obsessive, I choose to be congenial and change the subject.
Yet the situation concerns me, even when I stop talking about it. An online presence would help most artists improve their situation, but longstanding fears are preventing them from helping themselves, and there is little I can do about the situation.
comments powered by

Disqus
---
Support Our Work
Linux Magazine content is made possible with support from readers like you. Please consider contributing when you've found an article to be beneficial.
---