The Strange Case of Sexism and Sqoot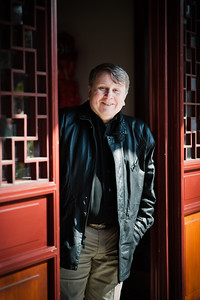 Off the Beat: Bruce Byfield's Blog
Mar 20, 2012 GMT
A few years ago, reactions to sexism in free and open source software (FOSS) took a few days to circulate. People were surprised, and unprepared to respond. Now, however, experience has encouraged preparation, and the responses are instantaneous and unforgiving, as Sqoot, the organizers of the upcoming Boston API Jam hackathon found out.
As near as I can tell, this is what happened:
Sqoot is a two-year old startup that describes itself as developing a "local deal layer [that] empowers sites and apps to build with deals." In other words, it's a center for organizing discounts for services and events. No license is posted on the company's site, but its API appears to be freely available.
On the morning of March 20, Sqoot posted a listing on Eventbrite for the hackathon that has since been heavily revised. The listing was semi-literate, urging participants to "take a brake" and advertising "No Slow Internet" and urging, "Let's make buffering a thing of the paste." Event staff, the listing added, would be under "strick orders" to evict non-coders.
By themselves, such errors would be enough to make a marketing director curl up in a dark corner, whimpering. However, the illiteracy wasn't the only problem with the listing. Among the hackathon's "perks," the listing included "Women: Need another beer? Let one of our friendly (female) staff get that for you."
For anyone who can't figure out things for themselves, the problem is that the comment assumes that all programmers are men, and that women will only be present as subordinates. In addition, the listing objectifies women, classifying them as belonging with other amenities such as a DJ, a gym, and beer. Moreover, as Alex "Skud" Bayley pointed out on Twitter, the promise of "Nothing Lame" could also be considered an unnecessary swipe at the disabled.
The response
Predictably, reactions were as swift as inevitable. News of the listing spread quickly, particularly on Twitter. "The sexism in the developer community never really stops does it?" tweeted Chris Tacy, while David Eads tweeted, "Let's make announcements like this a thing of the paste," making fun of the typos. Countless others seized on the typos as well while making plain that the sexism was unacceptable. "That's disgusting" and "fucking disgusting" were two comments I came across several times apiece.
Within hours, corporate sponsors were withdrawing support from the event. Apigee quickly tweeted, "We've pulled our sponsorship from the boston api jam, the marketing isn't consistent with our company values."Similarly, Heroku first tweeted "Investigating Boston API Jam fiasco. Our sponsorships are handled by women and we do take this issue seriously." then followed up an hour later by echoing Apigee's tweet.
Cloudmine responded by posting a blog in point form, stating that "we were unaware of the specific wording that was going to be used in the flyer" and had "pulled our sponsorships from the event." The blog entry went on to condemn sexism in technology in general and to make an unequivocal apology, adding that Cloudmine could now use suggestions for a more worthy event to sponsor.
A half-hearted apology
By any standards, such events add up to a public relations disaster.An experienced marketer would urge a full and unqualified apology, and probably a gesture or two to prove that the company was trying to do better.
But Sqoot's response? An informal effort at an apology posted to GoogleDocs that emphasized that it, not the event sponsors, were to blame, followed by "While we thought this was a fun, harmless comment poking fun at the fact that hack-a-thons are typically male-dominated, others were offended. That was not our intention and thus we changed it. While we thought this was a fun, harmless comment poking fun at the fact that hack-a-thons are typically male-dominated, others were offended. That was not our intention and thus we changed it. We're really sorry."
Sqoot has since set its Twitter account to send out apparently automatic apologies and corrected the Eventbrite listing However, any skepticism about the seriousness of the apology justified by the fact that the Sqoot Engineering Twitter account included tweets that promised that "brocreation ops will come again" and how "Next time HOT women will hand out beer" and talking about "Drowning out haters today by pumping skrillex in the office. The account's tweets also included the claim that "No worries on the sponsorship drop off. We've got more runway than Moffett Field."
In other words, the apology appears insincere, and Sqoot seems to have learned nothing from the sequence of events. Possibly, it never will, because any loss of income or damage to community relations won't ever appear on a spreadsheet.
However, if nothing else, the quickness and thoroughness of the response suggests that standards in the developer community in general and FOSS in particular are changing. Large numbers of people now publicly condemn sexism without hesitation, and, corporations now seem to understand that being associated with sexism is a liability. if Sqoot received any support, it was strictly private.
That's not nearly enough change, of course. But just maybe it indicates the start of more enlightened times.
(Update: Sqoot has now released a more detailed apology at http://blog.sqoot.com/we-can-do-better-an-apology-from-sqoot)
comments powered by

Disqus
---
Support Our Work
Linux Magazine content is made possible with support from readers like you. Please consider contributing when you've found an article to be beneficial.
---