AlmaLinux Will No Longer Be "Just Another RHEL Clone"
Nov 13, 2023
With the release of AlmaLinux 9.3, the distribution will be built entirely from upstream sources.
As my favorite band, Rush, once said, in Circumstances, "plus ça change, plus c'est la même chose." In other words, the more that things change, the more they stay the same.
But this time around, AlmaLinux isn't happy with staying the same… especially with regards to remaining in lockstep with Red Hat Enterprise Linux.
With the upcoming release of AlmaLinux 9.3, those who've become fans of the distribution should expect change. This new release will not rely on Red Hat Enterprise Linux source code and, instead, is built from the CentOS Stream repositories for upstream.
What does this mean for users? AlmaLinux 9.3 will most likely not change all that much. The distribution will continue supporting x86_64, aarch64, ppc64le, and s390x architectures and will likely no longer release days after RHEL.
According to benny Vasquez, Chair of the Board of the AlmaLinux OS Foundation, "For a typical user, this will mean very little change in your use of AlmaLinux. Red Hat-compatible applications will still be able to run on AlmaLinux OS, and your installs of AlmaLinux will continue to receive timely security updates."
"The most remarkable potential impact of the change is that we will no longer be held to the line of 'bug-for-bug compatibility' with Red Hat, and that means that we can now accept bug fixes outside of Red Hat's release cycle," Vasquez continues. "While that means some AlmaLinux OS users may encounter bugs that are not in Red Hat, we may also accept patches for bugs that have not yet been accepted upstream or shipped downstream."
AlmaLinux 9.3 is now available to download.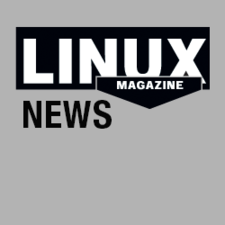 comments powered by

Disqus
---
Support Our Work
Linux Magazine content is made possible with support from readers like you. Please consider contributing when you've found an article to be beneficial.
---