Announcements from the 5th Annual Linux Collaboration Summit
Apr 08, 2011
The Linux Foundation kicked off the 5th Annual Linux Collaboration Summit with four announcements: the formation of the new High Availability working group, the release of the Carrier Grade Linux 5.0 specification, Yocto Project Release 1.0 availability, and the 20th Anniversary Video Contest.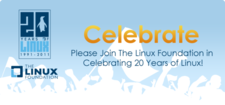 20th Anniversary of Linux Video Contest was launched and to help inspire people to produce and submit a video, the Linux Foundation kicked off this celebration with the release of "The Story of Linux" video. Linus Torvalds, Linux creator, will choose the best video and the winner of the 20th Anniversary of Linux Video Contest will be announced at LinuxCon in Vancouver. For those who are interested in submitting a video, the submissions should show and celebrate the impact of Linux on computing, business or culture over the last 20 years.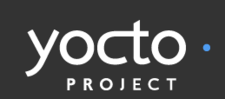 Yocto Project 1.0 was released. The Yocto Project is an open source collaboration project that provides templates, tools and methods to help you create custom Linux-based systems for embedded products regardless of the hardware architecture. More information about the the 1.0 release can be found in the release notes and on the Yocto Project website.
The release of Carrier Grade Linux (CGL) 5.0 specification announced. Since 2001 The Linux Foundation's CGL workgroup has been collaborating on CGL gaps and requirements, and release of CGL 5.0 covers several specification categories that include Availability, Clustering, Serviceability, Performance, Standards,Hardware, and Security. The Linux Foundation says that currently there are six CGL distributions from major Linux distributors including Novell, MontaVista and Wind River, which are all registered as CGL-compliant.
The full CGL 5.0 specification is available for review on the Linux Foundation Website.

The formation of the new High Availability working group announced. According to the Linux Foundation, the Working Group will bring together projects and stakeholders to collaboratively define the open source HA software stack and prioritize featuresbased on input from developers, vendors, and customers. The projects participating in the forum hosted by The Linux Foundation include: corosync, DRBD, GFS2, hawk, Linux-HA, Linux Virtual Server, luci, OCFS2,Open Clustering Framework, and pacemaker. Enterprise Linux distributions such as as Debian, Fedora, openSUSE, and Ubuntu, are already incorporating this technology and plan to contribute to the working group.
comments powered by

Disqus

Issue 272/2023
Buy this issue as a PDF
Digital Issue: Price $12.99

(incl. VAT)