Elementary OS 6.1 Has Been Released
Dec 20, 2021
The .1 version of the sixth iteration of elementary OS (named Odin) is now available for download and takes the distribution to new heights of refinement.
The developers of elementary OS have been hard at work delivering the first point release for Odin (the sixth iteration of the distribution). Normally a point release wouldn't receive a new name and identity, but the developers felt there was enough polish added to warrant the change.
With the new release of elementary OS, comes an AppCenter that continues to fill out with applications. Since elementary OS has added Flatpak support, you'll find over 90 curated apps in the AppCenter. The shift from Debian packages to Flatpak has made it possible for developers to push out rapid and frequent updates. And thanks to the added Flatpak support, along with curated apps you'll find plenty of non-curated apps to fill in the gaps. The AppCenter itself has received plenty of attention with a reworked home page and banners featuring the most recently released applications.
As for the desktop, 6.1 brings improvements and polish across the entire space. You'll find a redesigned quick window switcher (used with Alt-Tab), refreshed dialogs, an improved File Chose portal, a dark style that's more widely respected across desktops, a more powerful search within the Applications Menu (which can now search for bookmarked folders and locations such as downloads, pictures, and network shares).
And for those who prefer to set their hostname during the installation, the elementary OS 6.1 installer now allows you to do just that.
There's plenty more updates and polishing that went on to create Jólnir. Read more in the official elementary OS blog.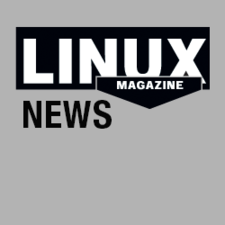 comments powered by

Disqus

Issue 272/2023
Buy this issue as a PDF
Digital Issue: Price $12.99

(incl. VAT)