CeBIT Open Source Project Lounge -- Blender
Blender -- 3 Dimensional Software Creation Suite
By
Blender is among the 15 projects that will present their work at CeBIT, offering 3-Dimensional Software Creation for professionals.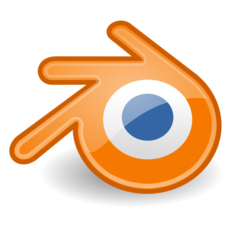 In a nutshell: How would you describe your project in one or two sentences?
Blender is the free and open source 3D creation suite, available for all major operating systems under the GNU GPL.
When did the project begin?
Since 2002.
How did the project come into being?
Blender was developed during the 90ies as an in-house tool by a Dutch animation studio. As a spin-off in 1998, the original creator of Blender (Ton Roosendaal) established a company to further market the Blender software based on a freeware strategy with commercial add-ons. In 2002 the company had to close down, and after a historic user-community fund raising campaign the software became released as GNU GPL. Since then the Blender Foundation coordinates projects by the online user and developer community to further develop and maintain Blender.
Why should a CeBIT visitor come to your booth?
Blender is a fully functional open source alternative for commercial software costing 1000s of euros anually. At CeBIT we can show and demo professional media products that have been created with Blender.
Who do you make your software for?
Blender is targeted at 3D artists, people with a serious interest in creating animation films, 3D design or games.
Where do you see your biggest current challenge?
Blender's roadmap is to really challenge the commercial market, not only technically by improving features and usablitiy, but especially by facilitating and endorsing professionals to pick up Blender for the typical open source business models such servicing, support and integration.
If you could hire a full-time project developer now, what problem should he or she be ready to solve?
Blender Foundation's spin-off "Blender Institute" already employs two developers full-time, and several developers yearly to work on projects.
Project website: www.blender.org
Comments
comments powered by

Disqus

Issue 272/2023
Buy this issue as a PDF
Digital Issue: Price $12.99

(incl. VAT)