On the DVD
On the DVD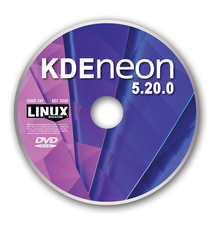 KDE neon 5.20.0 and elementary OS 5.2
KDE neon 5.20.0
KDE neon User Edition 20201013 is the latest stable showcase of the Plasma desktop environment used in the KDE software compilation. It is the companion to the KDE neon Developer's Edition, which contains the very latest Plasma applications. The User Edition is ideal for those who want to see the latest in Plasma development, but want a degree of stability.
KDE neon exists because KDE development is divided into Framework, Plasma, and the Software Compilation (which used to be designated as KDE 4.x).These three areas used to release versions together, but the trouble was that each developed at its own pace. As a result, the version of Plasma released in the Software Compilation can sometimes be several versions behind the very latest one. KDE neon was begun so that interested users could be more up to date on Plasma development. Later, when neon became popular, the User Edition was created for those who wanted to keep informed, but also to have a measure of stability.
To create that stability, the User Edition uses the latest Long Term Support (LTS) version of Ubuntu – in this case, Ubuntu 20.04. Like all LTS releases, 20.04 will be supported with upgrades and security patches for five years.
Those who want cutting edge Plasma should look into the Developer's Editions. If, after trying the User Edition, you want a more stable operating system, have a look at Kubuntu, another popular KDE distribution.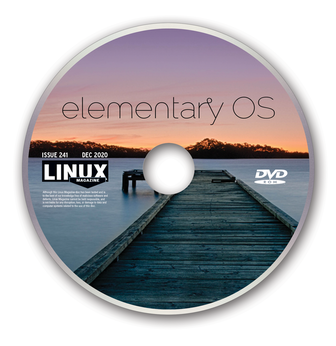 elementary OS 5.2
Elementary OS was first released in 2011. At the time, desktop Linux was in the middle of a flurry of innovation, with KDE 4, Gnome 3, and Ubuntu's Unity all taking different approaches to the desktop environment. Elementary OS's response to this innovation was to strike out in its own direction. Rather than following any of the major distributions, elementary OS built its own Pantheon desktop on top of the Gnome desktop and Ubuntu's Long Term Support releases, developing its own utilities and tools. Perhaps its most famous tool is the Plank, which has influenced docks for other distributions.
From the first, Pantheon was intended to be an aesthetically-pleasing desktop that was simple to use. Many praise Pantheon as not only aesthetic, but ideal for new users. The desktop has often been compared favorably with macOS, although the distro's developers say that the similarity is accidental. Others, though, complain that these advantages come at the cost of reduced customization, making for an impassioned debate on both sides.
Today, elementary OS describes itself as "the fast, open, and privacy-respecting replacement for Windows and macOS." Privacy-respecting is a relatively new direction, but there is no doubt that elementary OS remains at the forefront of Linux desktop innovation with features like automatic file cleanup and color adjustments for different times of day that most distributions have yet to implement.
comments powered by

Disqus
---
Support Our Work
Linux Magazine content is made possible with support from readers like you. Please consider contributing when you've found an article to be beneficial.
---