Easy access to third-party software with deb-get
Geek Boutique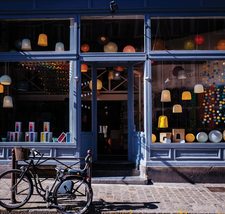 Deb-get gives Debian and Ubuntu users easy access to third-party software.
Searching for third-party repositories, and configuring your computer to use them, requires time and attention. Wouldn't it be simpler if you could access all these packages with a single tool? A new command-line utility called deb-get [1] makes it easy to find and install third-party .deb packages for Debian and Ubuntu systems. deb-get allows a user to quickly set up and update software that is not available in your distro's repositories. According to the developers, the goal of the deb-get project is to provide "…apt-get functionality for .debs published in third-party repositories or via direct download."
The inspiration for deb-get is the Software Boutique, which deb-get lead developer Martin Wimpress worked on through his contributions to the MATE desktop. The Software Boutique is a curated collection of best-in-class software for users who are weary of the bloat and information overload of conventional package management systems. The idea is, you are not shopping at a supersized department store – you're shopping at a much smaller boutique. Although deb-get doesn't have the glossy graphic interface of the Software Boutique, it shares the goal of offering a curated software collection.
Both Debian and Ubuntu maintain extensive package repositories with thousands of packages for a wide range of uses; however, there are several reasons why a .deb package might only exist in a third-party repository. For instance, the package might not have been added to the official repositories yet. Or, even if some version of the software is in the official repository, a newer version might be available directly from the developer. And, as most Linux users know, one reason why a package might only be on a third-party site is because license restrictions do not allow it to be included with a Linux distro – either by the developer's choice or because the restrictive license violates the policies of the Linux distribution.
[...]
Use Express-Checkout link below to read the full article (PDF).
comments powered by

Disqus
Visit Our Shop
Direct Download
Read full article as PDF: